Download Soccer Scores Pro v33.0.293 APK per Android.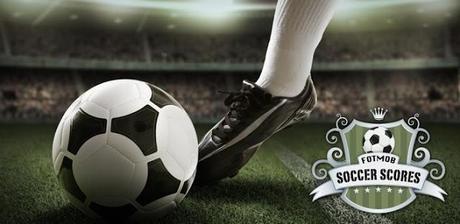 Eccovi oggi un'app dedicata a tutti gli appassionati di calcio, che magari giocano schedine nella speranza di vincere qualche soldino in tempo di crisi 🙂 , Sto parlando di Soccer Scores Pro – FotMob, una fantastica app che uso da tempo che vi fornirà in tempo reale tutti i risultati delle partite che stanno giocando in quel momento.
Ma non basta: Soccer Scores Pro vi permette anche di andare a vedere le classifiche dei campionati, i marcatori ed anche notizie riguardanti le maggiori squadre europee. Molto ben ottimizzata e facile da usare, questa app si posiziona tra le migliori per seguire l'andamento della vostra squadra del cuore, italiana o straniera che sia.
Utile la possibilità, inoltre, di controllare le statistiche relativamente ad una sola partita, per avere sotto controllo l'andamento della partita stessa, non perdendo così l'occasione di esultare in tempo reale con i vostri amici.
Descrizione:
Più di un milione di download per la migliore applicazione calcistica in circolazione.
Disponibile la versione a pagamento senza pubblicità e con avvisi push (Soccer Scores Pro)
Funzioni:
* Punteggi in diretta con avvisi (aspiriamo ad essere i più veloci sul mercato)
*
* Statistiche (formazioni, gol, cartellini e sostituzioni).
* Classifiche
* Calendari
* Notizie (notizie sui campionati e sulle squadre)
* Cannonieri
* Squadre preferite
Copertura di:
* Premier League
* Championship
* League 1 & 2
* Conference
* Eredivisie
* Bundesliga
* 2. & 3. Bundesliga
* Serie A
* Serie B
* La Liga (Liga BBVA)
* MLS (Major League Soccer)
* Europa League
* Champions League
* Brasile 2014
* Ligue 1
* Mexican league
* Scottish Premier League
* Allsvenskan
* Superettan
* Tippeligaen
* Adeccoligaen
* E molti altri campionati. Ne manca qualcuno? Chiedicelo!
Nessuna affiliazione con BBC, SKY Sport o Espn
Notizie su squadre come Manchester United, Chelsea, Arsenal, Barcellona, Juventus, Inter, Liverpool e altre.
Novità versione 33.0.293:
Finally push notifications are free for all! That means faster notifications, less battery usage and less data usage. If you have problems with the notifications then contact us!
Added countdown to match start.
Added coach to the squad list.
Rewrote livescore widget.
If you set alerts directly in the matches window we now use the alerts defined in settings so please adjust them to your preference.
https://play.google.com/store/apps/details?id=com.mobilefootie.wc2010&hl=it