Download Grand Theft Auto Vice City IPA iPhone
Atteso da parecchio tempo, arriva finalmente su iPhone il bellissimo gioco GTA Vice City.
Il titolo non ha sicuramente bisogno di presentazioni, credo che voi tutti lo conosciate o abbiate giocato almeno una volta alla saga di GTA.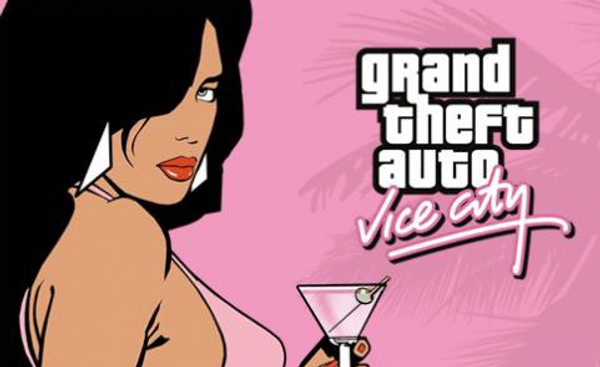 [IPHONE] Grand Theft Auto Vice City – Multi ITA
Download Grand Theft Auto Vice City IPA iPhone
Il gioco è in formato IPA e in lingua italiana.
Ovviamente serve un dispositivo con Jailbreak per installarlo e usarlo.
A seguire una breve descrizione e a fine articolo il download link per scaricarlo.
Buon divertimento 🙂
Welcome back to Vice City. Welcome back to the 1980s.
From the decade of big hair, excess and pastel suits comes a story of one man's rise to the top of the criminal pile. Vice City, a huge urban sprawl ranging from the beach to the swamps and the glitz to the ghetto, was one of the most varied, complete and alive digital cities ever created. Combining open-world gameplay with a character driven narrative, you arrive in a town brimming with delights and degradation and given the opportunity to take it over as you choose.
To celebrate its 10 year anniversary, Rockstar Games brings Grand Theft Auto: Vice City to mobile devices with high-resolution graphics, updated controls and a host of new features including:
• Beautifully updated graphics, character models and lighting effects
• New, precisely tailored firing and targeting options
• Custom controls with a fully customizable layout
• iCloud save game support
• Massive campaign with countless hours of gameplay
• Support for Retina display devices
• Custom iTunes Playlist*
*To listen to your custom playlist, simply create a playlist titled "VICECITY", launch the game, and select the radio station "Tape Deck"
For optimal performance, we recommend re-booting your device after downloading and closing other applications when playing Grand Theft Auto: Vice City.
Languages Supported: English, French, Italian, German, Spanish, Korean, Russian, and Japanese.
    Category: Games
Released: 05 December 2012
Version: 1.0
Size: 1021 MB
Languages: English, French, German, Italian, Japanese, Korean, Russian, Spanish
Seller: Rockstar Games, Inc.
© 2012 Rockstar Games
Requirements: Compatible with iPhone 3GS, iPhone 4, iPhone 4S, iPhone 5, iPod touch (3rd generation), iPod touch (4th generation), iPod touch (5th generation) and iPad. Requires iOS 4.3 or later. This app is optimized for iPhone 5
Download Grand Theft Auto Vice City IPA iPhone
http://www.ddlstorage.com/folder/eV1iGXNd7p
PASSWORD: 4rCYwHsP19bZhGk
Non perdere nessuna notizia, offerta o recensione pubblicata sul nostro sito! 
Seguici sui social per rimanere sempre aggiornato in tempo reale: