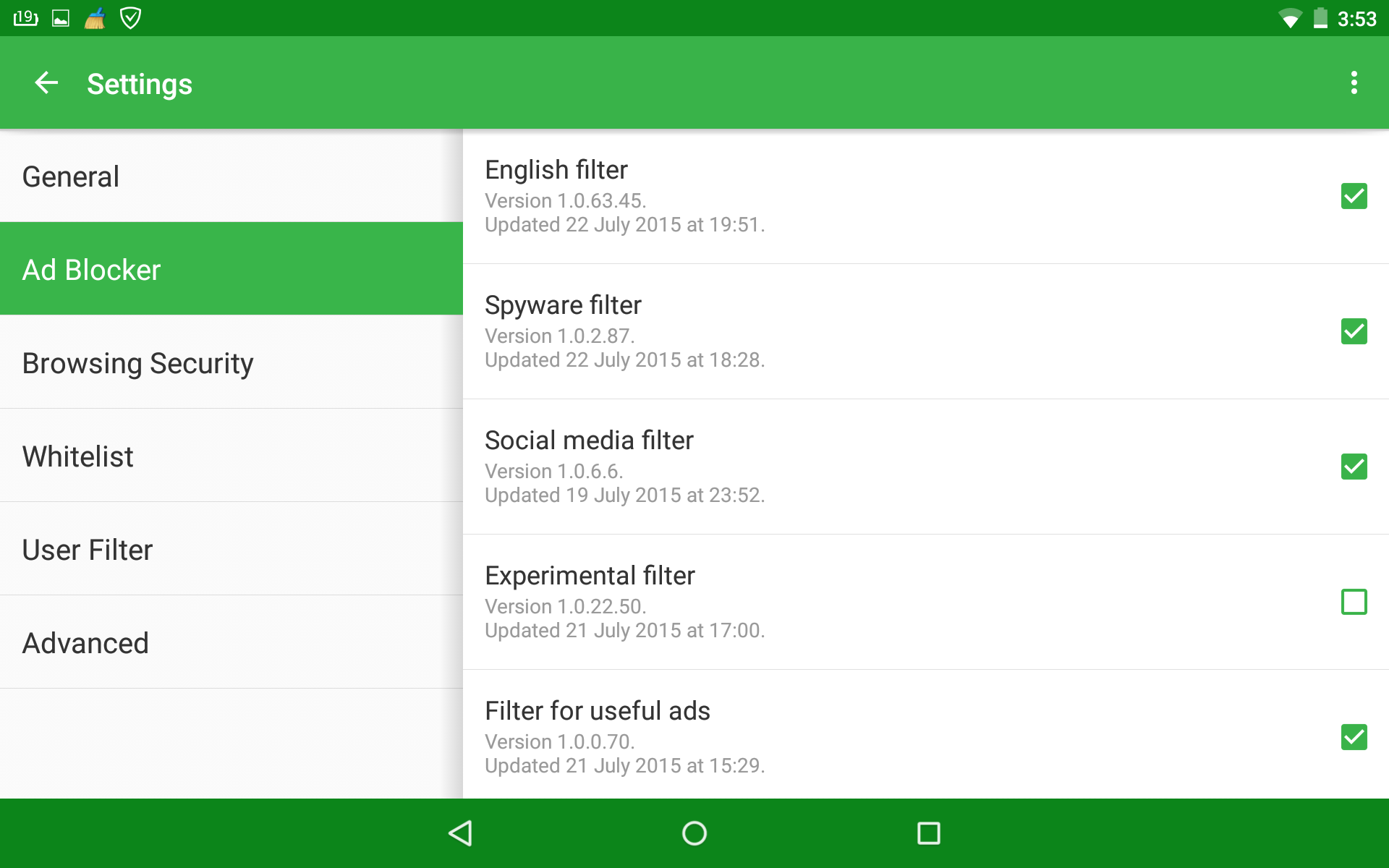 Girando in rete ho trovato una fantastica applicazione per Android che permette di bloccare la pubblicità senza avere il ROOT. Si chiama AdGuard e permette di proteggersi in maniera quasi totale dalla pubblicità presente sui nostri dispositivi Android in modo facile e veloce e la caratteristica che la differenzia dalle altre app è che non ha bisogno dei permessi di ROOT per funzionare.
AdGuard permette di rimuovere tutti gli annunci fastidiosi durante il caricamento di un sito web rimuovendo gli annunci ed il codice di monitoraggio direttamente dalla pagina, controllando la pagina sul database di AdGuard da siti dannosi e phishing ed anche i controlli di applicazioni scaricate da fonti sconosciute.
Features Adguard
Adguard is able to block ALL kinds of ads, not only in browsers but also in games and apps!
With the help of Firewall, Adguard can manage apps access to the Internet, as well as their filtering.
This app is really easy-to-use, the interface is intuitive: one button to start protection.
Protection from malware and phishing. Adguard won't let you become a victim of fraud.
Adguard provides the best filtering quality on Android, there has been no app with such a high.
The app speeds up the load of web pages. The pages are ad-free and opened faster.
Protection of your personal data. Adguard won't let anyone track you in the web.
Adguard really makes the Internet more clean, comfortable and safe for the user. See for yourself!
Potete scaricare il file APK di Adguard cliccando sul link seguente direttamente dal vostro dispositivo Android.