Cambiare colore a cartelle e file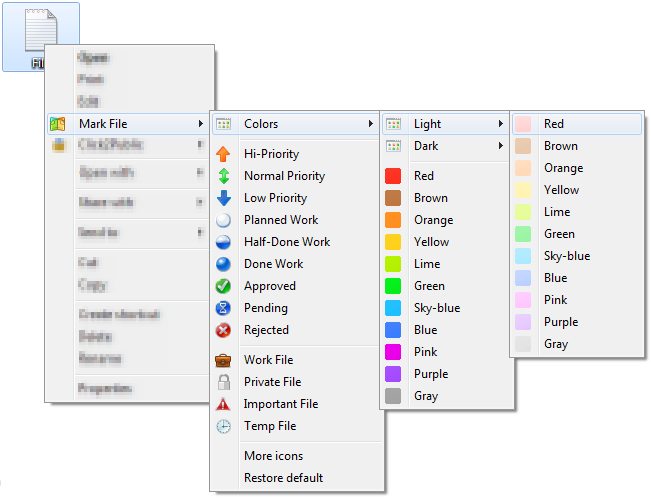 FileMarker.NET è un tool utile che permette agli utenti di codificare con i colori i file su Windows e semplifica notevolmente la gestione dei file con l'aiuto di ulteriori icone per visualizzare stato, priorità, completezza e tipo di dati in un file. Trova file più velocemente, separa i tuoi file da quelli dei tuoi colleghi, mostra il progresso del documento proprio sull'icona del file, imposta chiaraamente le priorità a livello visivo – tutto questo è possibile con FileMarker.NET con 2 semplici click del mouse!
Features
Get organized – Use 'priority' icons to prioritize your tasks or indicate process progress
Find files faster – Put your files in order in 2 mouse clicks
Protect valuable information from accidental removal – Highlight important files that must not be removed
Personalize your workspace – Separate your files from your co-workers' files visually
Solo per oggi, FileMarker.NET Pro 1.0  è offerto gratuitamente.

Per usufruire dell'offerta dovete scaricare ed installare il programma cliccando sul link al fondo dell'articolo, dovete scompattate il file .ZIP, quindi avviare il file .EXE appena scaricato e installate il programma seguendo la procedura guidata di FileMarker.NET Pro 1.0 una volta completata l'installazione cliccate sul file di testo ReadMe.txt per sapere come ricevere la licenza gratuita in modo da attivare la versione completa di FileMarker.NET Pro 1.0.
Potete scaricare FileMarker.NET Pro 1.0 gratis cliccando sul seguente pulsante: