Gestire, Modificare ed Estrarre File Audio con Ashampoo Music Studio 2014 Gratis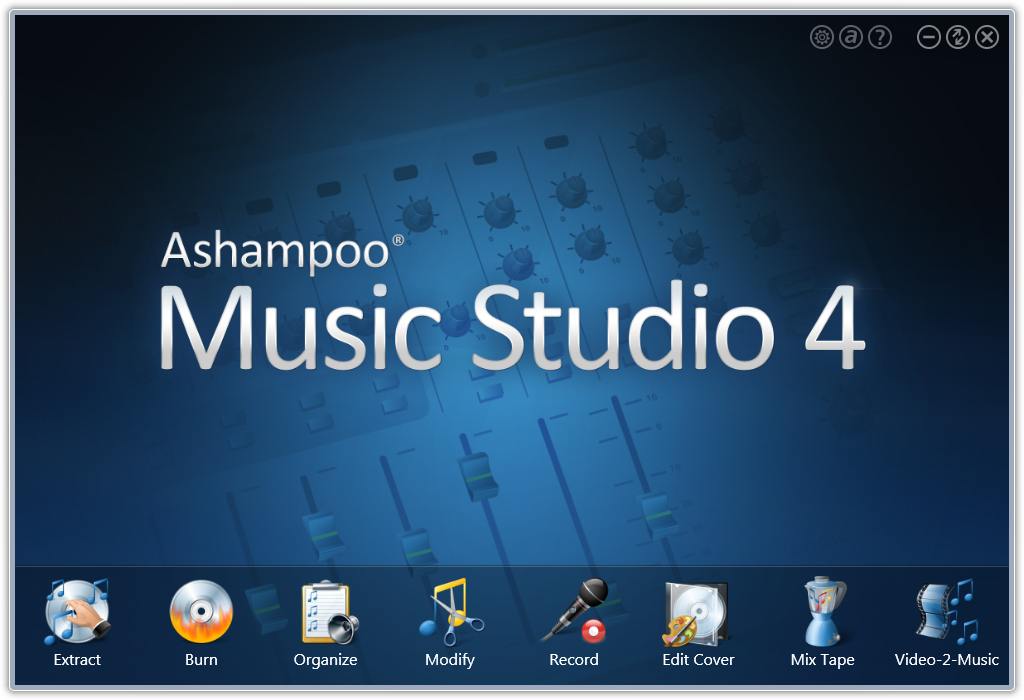 Ashampoo Music Studio 2014 è una soluzione completa per la gestione della musica e suoni. L'interfaccia può essere semplicemente descritta come grande: si tratta di una moderna interfaccia task-oriented, simile a quella di Windows Media Center, con effetti visivi piacevoli. Inoltre, è disponibile in molte lingue. La navigazione attraverso questa interfaccia è molto semplice. Vi è una schermata di benvenuto, da dove è possibile accedere alle diverse funzioni in uno stile wizard, che consente di concentrarsi su un compito particolare. In questo modo, le funzioni sono raggruppate in estrazione, masterizza, organizza, modifica, registrazione, Edita Copertina, MixTape e Video-2-Music. In generale, questi gruppi comprendono la conversione di file audio, la modifica dei file audio, modificare i tag, normalizzare l'audio, creare copertine di dischi, unire file audio ed estrarre l'audio dal video. Una limitazione di questa interfaccia è che non permette trascinare i file, quindi sarà necessario utilizzare la finestra di dialogo Apri.
Essendo destinato ad un utente generico, questa applicazione è limitata in termini di editing audio in quanto fornisce solo alcune funzioni di base, come l'aggiunta di effetti come dissolvenza e dissolvenza o la sostituzione di un segmento con il silenzio. Inoltre, anche se il programma permette la riproduzione di file audio da alcune delle sue funzioni, a mio parere, potrebbe certamente essere più completa aggiungendo un lettore multimediale. Nonostante queste limitazioni, io penso che sia un ottimo programma.
User Interface. We have completely redesigned the product and removed any clutter to provide maximum clarity and to help you focus on the task at hand;
More Speed. Music Studio 4 feels snappier than ever. On average, it takes less than three seconds to launch the product and start working and audio conversion now features multi-core support for lightning fast results;
Video-2-Music. Always wanted to get that beautiful music from your favorite videos on your PC? With Music Studio 4, you can. Video-2-Music makes audio extraction a simple select-and-click process – it couldn't be easier;
Mix Tape. Only in Music Studio – add new variety to your music collection and combine your favorite songs seamlessly with full crossfading support.
Solo per oggi, Ashampoo Music Studio 2014 è offerto gratuitamente.

Per usufruire dell'offerta dovete scaricare ed installare il Software dal Link al fondo dell'articolo, scompattate il file .ZIP scaricato, quindi avviare il file .EXE appena scaricato e installate Ashampoo Music Studio 2014, una volta completata l'installazione cliccate sul file di testo ReadMe.txt per sapere come ricevere la licenza gratuita per attivare la versione completa di Ashampoo Music Studio 2014.
Scaricate Ashampoo Music Studio 2014 Gratis cliccando sul seguente pulsante: