Photo Slideshow Maker Professional 5.56: Crea Presentazioni di Foto in modo gratuito
L'Estate si avvicina, tra qualche settimana inizieranno le belle giornate e la voglia di uscire da casa aumenterà di giorno in giorni e quale migliore occasione per far uscire il Fotografo che è in noi? Sole, Mare, Piscina, Parchi Acquatici e gite fuori porta. La miriade di foto che scatterete o le lasciate sul PC come normali File Immagini oppure componete fanstastici SlideShow o presentazioni con sottofondo musicale, un mix tra Video, Audio e Foto.
Oggi voglio parlarvi di uno tra i migliori programmi per creare fantastiche presentazioni delle vostre immagini.

Con Photo Slideshow Maker, è possibile creare incredibili presentazioni di foto in formato Flash SWF da guardare sul computer, masterizzare su CD / DVD o trasformare in gallery per il web dinamiche con supporto a Go2Album, MySpace, Blogger, Friendster e molti altri siti e social network.
Solo per oggi, 20 Aprile 2013, Photo Slideshow Maker 5 è disponibile gratuitamente con licenza e seriale per attivare il tutto gratuitamente senza pagare i quasi 50 $.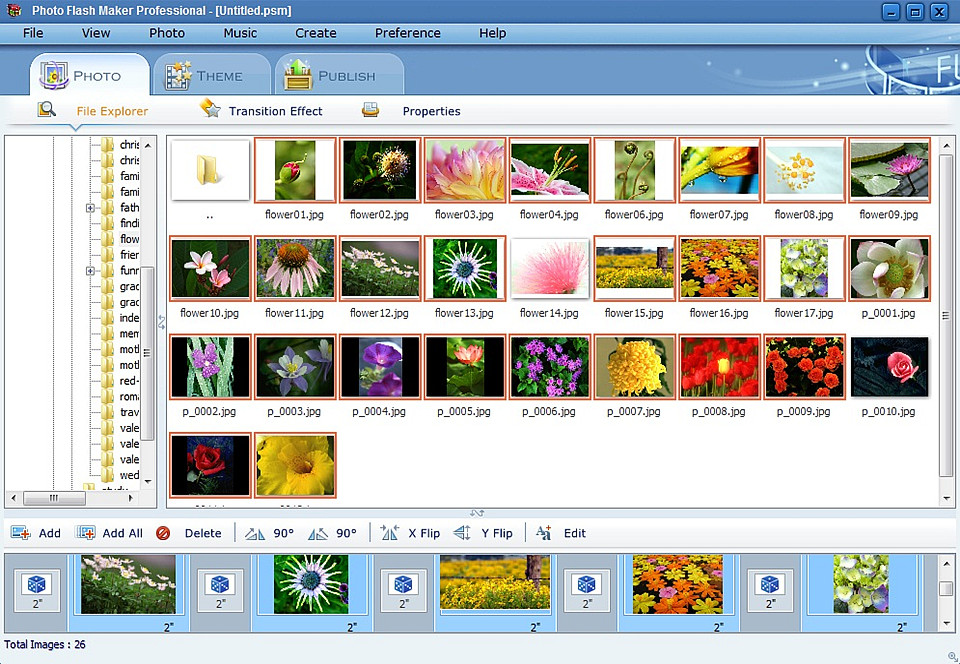 Photo Slideshow Maker consente di creare slideshow per siti Web personali, album di foto, vetrine di prodotti, banner Web, presentazioni aziendali, intro in Flash e altro ancora.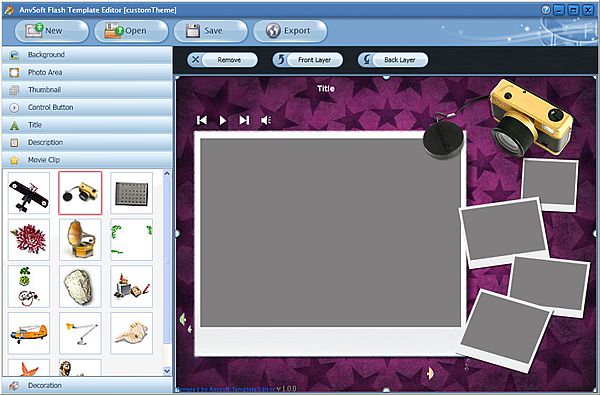 Principali caratteristiche di Photo Slideshow Maker:
User-friendly interface offers you handy controls. Program interface is specially designed according to user operating habbits, helping you easily command slideshow creating.
One-click-for-all shortcuts allowing batch applying. There are one-click-for-all buttons allowing you apply settings more convenient.
Drag-and-drop adding save you lots of time. Make a slideshow with simple drag-and-drop actions within seconds like a pro.
Auto generate embed code. Embed code is auto generated in the HTML file. Embedding slideshow is just a copy-and-paste work.
Come al solito scaricate il file, o installate l'exe dal Mirror veloce e usate la licenza, oppure scaricare il file .zip, installate il file setup.exe e utilizzate la licenza.
———————————————————-