Download DupHunter 2.0 Gratis: Trovare immagini Duplicate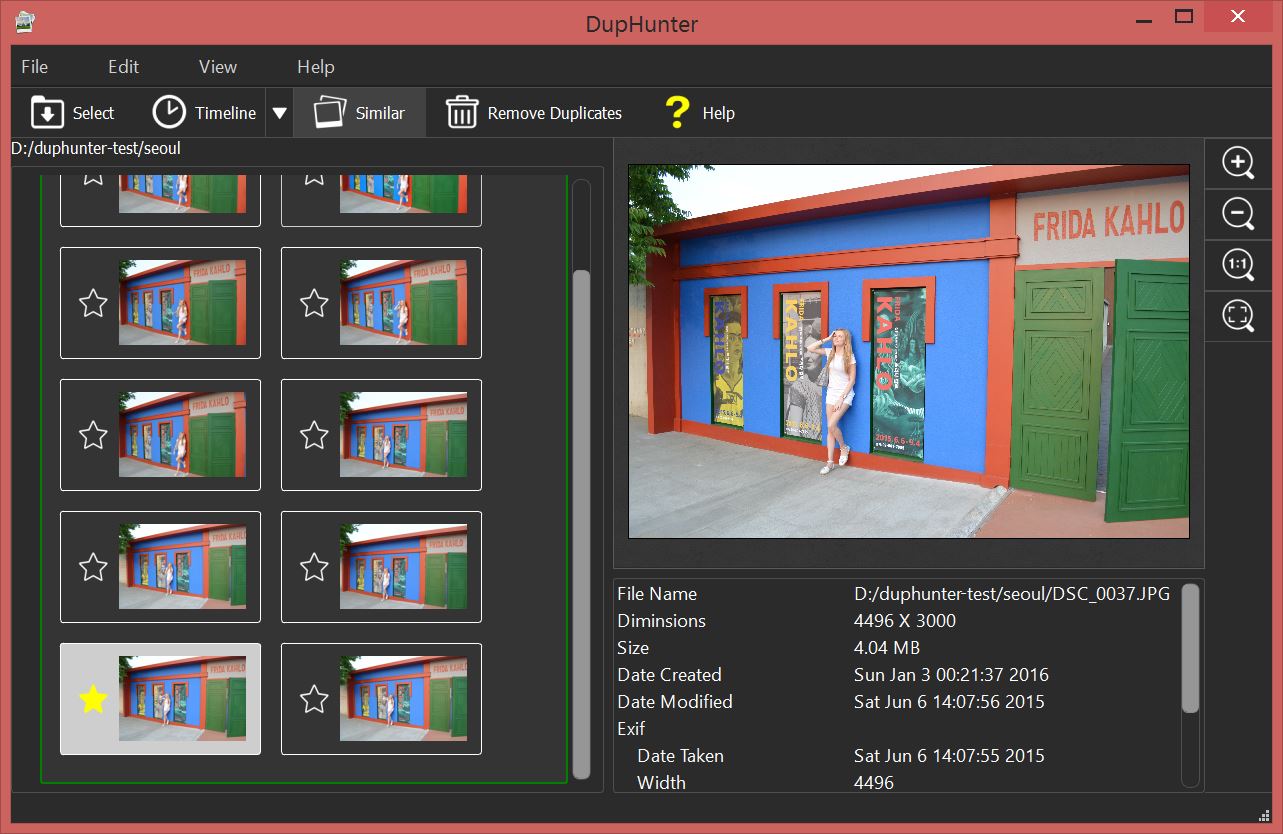 DupHunter ti permette di avere nuovi modi intelligenti di trovare immagini duplicate. Scansiona le foto su un computer ed elimina tutti i duplicati lasciando solo le immagini migliori in ogni gruppo di immagini simili. Il programma individua automaticamente serie di foto prese con scatti continui o individua immagini simili in base al loro contenuto. Il tool esegue un algoritmo di analisi dell'immagine unica che non solo individua immagini simili con alta precisione, ma lo fa con estrema rapidità.
Features
Timeline It helps locating photos taken with short time gaps in between, for example, with a continuous shooting camera.
Similar Content-based search that is useful to get rid of the same or just similar photographs on the disk. The smart analysis algorithm recognizes modified, distorted, cropped, resized and post-processed images as duplicate of their corresponding originals.
Solo per oggi, DupHunter 2.0 è offerto gratuitamente.

Per usufruire dell'offerta dovete scaricare ed installare il programma cliccando sul link al fondo dell'articolo, dovete scompattate il file .ZIP, quindi avviare il file .EXE appena scaricato e installate il programma seguendo la procedura guidata di DupHunter 2.0 una volta completata l'installazione cliccate sul file di testo ReadMe.txt per sapere come ricevere la licenza gratuita in modo da attivare la versione completa di DupHunter 2.0.
Potete scaricare DupHunter 2.0 gratis cliccando sul seguente pulsante: