WonderFox Photo Watermark v1.1 Gratis: Applicare Watermark e filigrane alle vostre foto [Windows App]
Se amate condividere le vostre foto, alcune vostre opere d'arte o dimostrare i prodotti della vostra azienda su Internet, è molto importante aggiungere filigrane o i cosiddetti watermark per proteggerli da un uso illegale.
WonderFox Photo Watermark può aiutarvi ad aggiungere qualsiasi testo ed immagine alle vostre foto in modo da renderle uniche. Questo strumento di fotografia chiamato watermarking fornisce un'interfaccia facile da usare dove anche un principiante può semplicemente aggiungere filigrane con pochi click.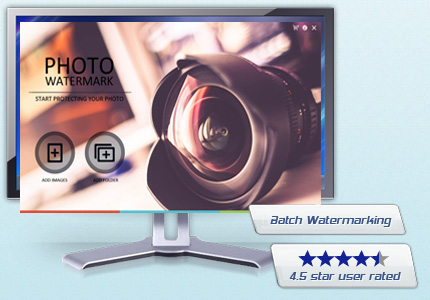 Main Features:
Support Text, Image and Frame Watermarks
Offers 150+ Free Watermark Materials
Enable to design watermark template at will
Powerful Batch Processing enables to watermark 100 Photos in 1 Minute
Allow users to easily crop, resize and rename photos
Support to convert image formats like JPG, BMP, GIF, PNG, etc.
Solo per oggi, WonderFox Photo Watermark v1.1 è offerto gratuitamente.
Per usufruire dell'offerta dovete scaricare ed installare il Software dal Link al fondo dell'articolo, quindi scompattate il file .ZIP scaricato, quindi avviare il file .EXE appena scaricato e installate WonderFox Photo Watermark, una volta completata l'installazione cliccate sul file ReadMe.txt per sapere come ricevere la licenza gratuita per attivare la versione completa di WonderFox Photo Watermark.
Clicca sul pulsante per scaricare WonderFox Photo Watermark v1.1 con licenza inclusa:
Download WonderFox Photo Watermark v1.1 Gratis con Licenza