Kudrone: Mini drone con fotocamera 4K a soli 99 dollari
Vi segnalo un ottimo drone per iniziare a pilotare a cui non manca proprio nulla. Si chiama Kudrone. Scopriamolo.
Il mondo dei droni è in vera espansione. Ormai si trovano droni per tutte le tasche e non è difficile comprare prodotti di qualità a prezzi interessanti. Quello che vi segnalo oggi è un progetto nato su indiegogo, sito web di crowdfunding, si chiama Kudrone è strizza l'occhio a droni di alta categoria ma con un prezzo accessibilissimo.
Il Kudrone è un drone molto particolare perchè permette di essere comandato da smartphone e allo stesso tempo ha features interessanti come la possibilità di registrare video in 4K ed integrare un GPS.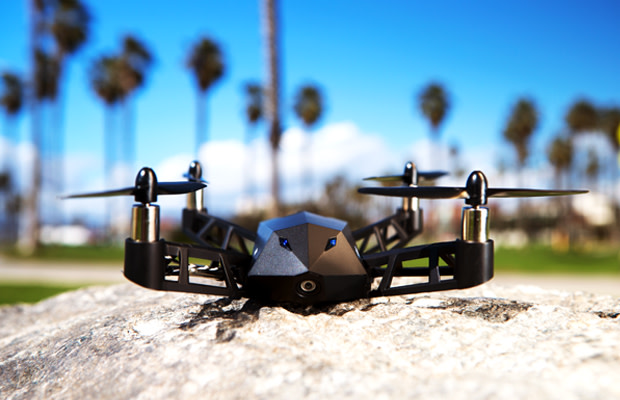 Il drone si può comandare tramite l'app dello smartphone ed è facilissimo da guidate ed inoltre con la batteria, che si ricarica in circa un'ora sarà possibile fare 8 minuti di volo. Ha una fotocamera in 4K che si non può inclinare, un sistema di stabilizzazione ed il GPS che permette di avere un drone stabile e facile da guidare.
Il Kudrone, grazie al GPS ha la funzione di auto follow per ritornare al punto di partenza, ha una batteria che assicura fino ad 8 minuti di volo e diversi accessori, come il caricabatteria multiplo per caricare fino a 3 batterie.
Si comanda tramite app per Android ed iOS e la videocamera assicura scatti e video fino a 4k con una qualità elevata.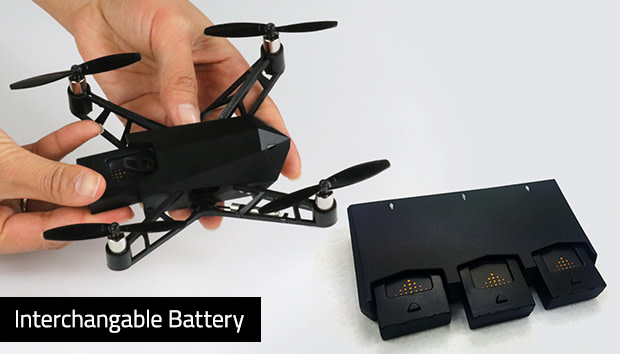 Features
Get that perfect shot, video, or selfie. Perfect 360° spin for aerial panorama photos. Live stream technology for instant sharing.
GPS, intelligent vision sensors, 3-axis gyro accelerometer, magnetic compass, and barometer combine for that perfect stable shot every time.
Swap out Kudrone's battery when it dies for a freshly-charged one.
Set Kudrone to auto-follow your GPS location, or fly it from your smart device.
Your photos and videos immediately sync to your iPhone/Android storage.
Quanto costa Kudrone?
Kudrone costa solo 99 dollari sulla campagna di raccolta fondi ma sono disponibili diversi bundle con prezzi di 189 dollari per due Kudrone e pacchetti fino a 50 Kudrone.
Al momento in cui scriviamo il budget di soli 50 mila dollari è stato superato e quindi il drone si farà e verrà spedito da Giugno 2017.