Download Mp3 e Video tormentoni musicali dell'Estate 2017. Oltre 30 canzoni da suonare nell'Estate 2017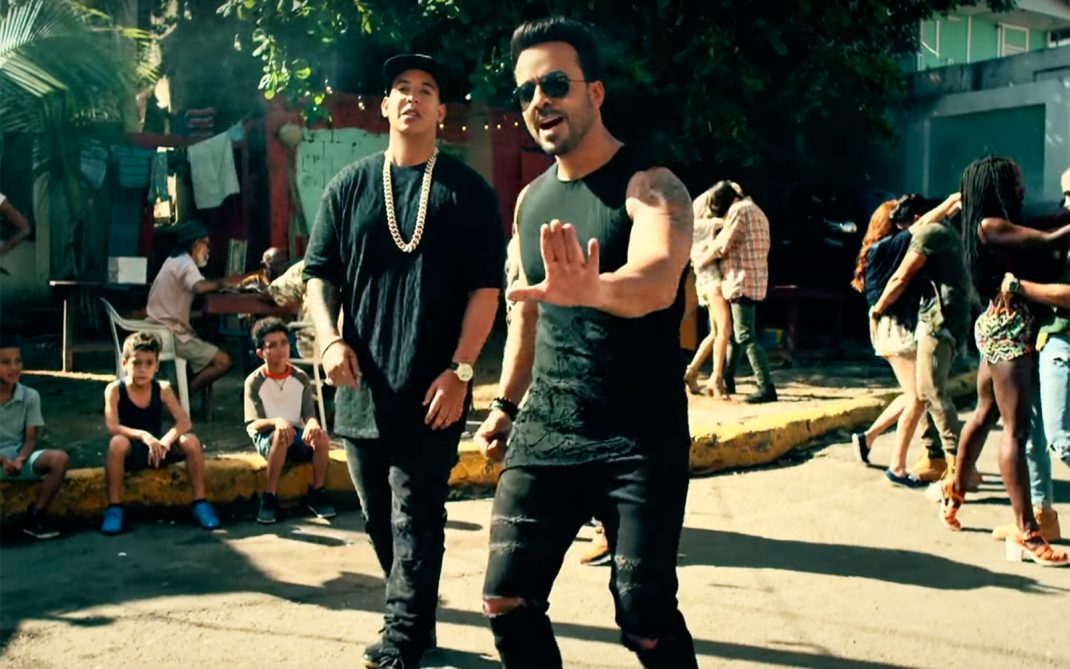 Tormentoni come Despacito, passando per Sing OF The Times e poi continuando con i nostri Rovazzi, Fabri Fibra e Baby K. Scegliete il vostro tormentone
L'Estate 2017 è ormai entrata nel vivo e con la bella stagione, le vacanze e le ferie che stanno per iniziare, ecco che la musica farà da padrona a questa estate 2017.
Quest'anno mai come prima non c'è un vero tormentone estivo ma ci sono tante canzoni molto belle che passano in radio molto spesso. Noi abbiamo voluto raccogliere per voi oltre 30 tra le migliori canzoni Italiane e Straniere dell'Estate 2017.
Tormentoni Estate 2017: Titoli Mp3
Sign Of The Times – Harry Styles
Despacito – Luis Fonsi (ft. Daddy Yankee)
I'm The One – DJ Khaled (ft. Justin Bieber, Quavo, Chance The Rapper & Lil Wayne)
There's Nothing Holding Me Back – Shawn Mendes
Mama – Jonas Blue
Attention – Charlie Puth
Swalla – Jason Derulo (ft. Nicki Minaj & Ty Dolla $ign)
Ok – Robin Schulz ft. James Blunt
Symphony – Clean Bandit (ft. Zara Larsson)
Malibu – Miley Cyrus
Galway Girl – Ed Sheeran
On My Mind – Disciples
Something Just Like This – The Chainsmokers & Coldplay
Skin – Rag 'N' Bone Man
Unforgettable – Swae Lee
It Ain't Me – Kygo (ft. Selena Gomez)
No Roots – Alice Merton
Slow Hands – Niall Horan
Your Song – Rita Ora
Subeme La Radio – Enrique Iglesias (ft. Descemer Bueno, Zion & Lennox)
J-AX & Fedez – Senza Pagare VS T-Pain
Fabio Rovazzi (feat. Gianni Morandi) – Volare
Fabri Fibra – Pamplona ft. Thegiornalisti
Imagine Dragons – Thunder
Lamborghini – Guè Pequeno ft. Sfera Ebbasta
Baby K – Voglio ballare con te ft. Andrés Dvicio
Takagi & Ketra – L'esercito del selfie (feat. Lorenzo Fragola e Arisa)
Sean Paul – No Lie ft. Dua Lipa
Francesco Gabbani – Tra Le Granite E Le Granate
Charlie Puth – Attention
Jasmine Thompson – Old Friends (Jonas Blue Remix)
Shawn Mendes – There's Nothing Holdin' Me Back
Harry Styles – Sign of the Times
Vasco Rossi – Come Nelle Favole
The Chainsmokers & Coldplay – Something Just Like This
Robin Schulz – OK (feat. James Blunt)
Clean Bandit – Symphony feat. Zara Larsson
Enrique Iglesias – SUBEME LA RADIO ft. Descemer Bueno, Zion & Len
Giorgia – Credo
Infine ecco il video con i trailer originali e completi delle canzoni dell'Estate 2017.
https://www.youtube.com/watch?v=5Z7hOjrUrnw