La rubrica dell'orrore: Anatoly Onoprienko, la bestia d'Ucraina.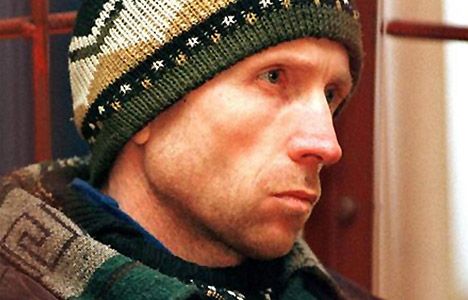 Da qualche tempo abbiamo inaugurato la nuova rubrica con i nostri lettori, eccovi un nuovo appuntamento. Si tratta della rubrica degli orrori, in cui ogni giorno vi parleremo di un assassino tra i più cruenti mai esistiti, alcune volte con foto forti altre con semplici foto e con una breve descrizione di ciò che hanno fatto in vita (molti di loro sono fortunatamente passati a miglior vita).
Oggi vi parleremo di Anatoly Onoprienko, detto anche la bestia d'Ucraina o Terminator. Si tratta di un serial killer che ha confessato di aver ucciso a colpi d'arma da fuoco ben 52 persone tra cui donne e bambini. Sentenziato con la pena di morte, nel 1999 questa è stata commutata in carcere a vita. E' morto nel 2013 in prigione per un'insufficienza cardiaca.
Crimes
When finally arrested by police, Onoprienko was found to be in possession of a hunting rifle and a number of other weapons, which matched the murder weapons used in several of the killings, together with a number of items which had been removed from murder victims. While in custody he eventually confessed to eight killings between 1989 to 1995. At first, he denied other charges, but ultimately confessed to the killing of 52 innocent victims over a six-year period. While in custody, he claimed that he killed in response to commands he was given by inner voices.
Methods
The killings followed a set pattern. He chose an isolated house, gained the attention of the occupants by creating a commotion. He would then kill all occupants starting with the adult male, before going to find and kill the spouse and finally the children. He would then usually set the buildings alight in an attempt to cover his tracks. He would also kill any witness unlucky enough to cross his path during his murderous rampages. The first to die were a family of four in Bratkovychi. Another family of five and two witnesses were killed not long after in the same village. When police imposed a security cordon around Bratkovychi, he then moved to other villages to continue killing.