La rubrica dell'orrore: Angus Sinclair, lo strangolatore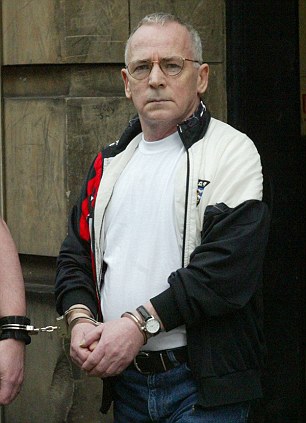 Da qualche tempo abbiamo inaugurato la nuova rubrica con i nostri lettori, eccovi un nuovo appuntamento. Si tratta della rubrica degli orrori, in cui ogni giorno vi parleremo di un assassino tra i più cruenti mai esistiti, alcune volte con foto forti altre con semplici foto e con una breve descrizione di ciò che hanno fatto in vita (molti di loro sono fortunatamente passati a miglior vita).
Oggi vi parleremo di Angus Sinclair, un serial killer scozzese fautore del caso "World's End", di cui potrete leggerne qualche dettaglio a seguire.
Serial killer and rapist Angus Sinclair has been jailed for a minimum of 37 years for the murders of two teenagers.
Sinclair raped and strangled 17-year-olds Helen Scott and Christine Eadie after a night out at the World's End pub on Edinburgh's Royal Mile in 1977.
The 69-year-old is the first person in Scotland to be retried for the same crime after an acquittal, following a change in the double jeopardy law.
Police believe he also killed at least six other women and girls.
The 37 year sentence – which comes 37 years after Sinclair murdered the two teenagers – is the longest ever handed out by a Scottish court, and means the killer would be aged 106 before he could apply for parole.