Aggiornare i Driver sul nostro PC con DUMo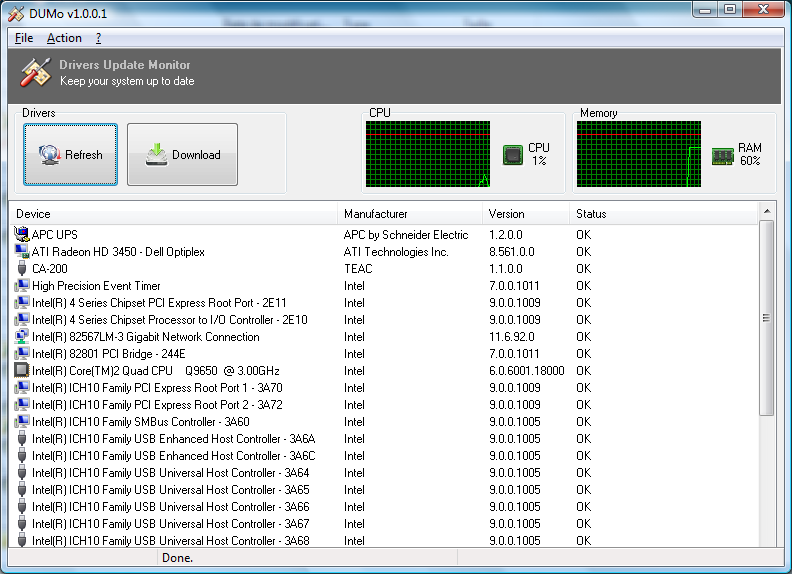 Aggiornare i driver all'ultima versione disponibile è molto importante per tenere il nostro PC sempre in ottima forma e veloce. Dumo è un programma molto user-friendly che permette di mantenere il PC aggiornato e sicuro aggiornando i driver. Rileva l'hardware presente nel computer in maniera automatica e provvede ad aggiornare i driver scaricandone la versione più adatta alla versione di Windows in uso. Il suo nome è l'acronimo di Drivers Update Monitor e riesce ad identificare in maniera completamente automatica tutti i driver necessari al corretto funzionamento del sistema.
Features
User-friendly driver updater
Automatic detection of installed hardware
Detects required drivers according to your version of Microsoft Windows
More compatibility and less false positive than others Drivers Monitors (according to users feedback 😉
Internationalization support.
Solo per oggi, DUMo 2.0 è offerto gratuitamente.

Per usufruire dell'offerta dovete scaricare ed installare il Software dal Link al fondo dell'articolo, scompattate il file .ZIP scaricato, quindi avviare il file .EXE appena scaricato e installate DUMo 2.0 una volta completata l'installazione cliccate sul file di testo ReadMe.txt per sapere come ricevere la licenza gratuita per attivare la versione completa di DUMo 2.0.
Potete scaricare DUMo 2.0 Gratis cliccando sul seguente pulsante: