Download Video Watermark Pro 5.1 Applicare Watermark ai Video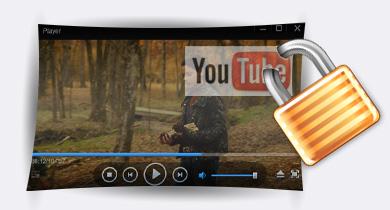 Video Watermark Pro protegge i diritti d'autore dei video con l'applicazione di un'unica firma, possesso del testo scritto, il logo aziendale come anche immagini geometriche (come codici QR) sui video. Il programma di watermarking per video contiene più di 100 esempi gratis di immagini di watermarking, che ti permette di applicare il watermark sui video in maniera facile. Grazie al suo facile pannello di controllo, è sicuramente una strategia eccezionale per sigillare il proprio watermark su qualsiasi video.
Features
Add watermark (text/image/animated GIF/…) to video
Add the customized graphic model / shade to video
Batch watermarking hundreds of videos at once
Timeline – control the time period, animation, etc
Multiple editing functions and unique effects
Watermark template
Convert all pop videos
Solo per oggi, Video Watermark Pro 5.1 è offerto gratuitamente.

Per usufruire dell'offerta dovete scaricare ed installare il programma cliccando sul link al fondo dell'articolo, dovete scompattate il file .ZIP, quindi avviare il file .EXE appena scaricato e installate il programma seguendo la procedura guidata di Video Watermark Pro 5.1 una volta completata l'installazione cliccate sul file di testo ReadMe.txt per sapere come ricevere la licenza gratuita in modo da attivare la versione completa di Video Watermark Pro 5.1.
Potete scaricare Video Watermark Pro 5.1 gratis cliccando sul seguente pulsante: