Cercare errori nel codice nelle pagine HTML5 e CSS con Fast HTML Checker
Un tool utilizzato per ricercare siti per errori HTML5 e CSS. Inizia controllando dalla pagina iniziale e scorre tutte le pagine una alla volta finchè non controlla tutte le pagine sul sito. Se Fast HTML Checker individua un errore, mostra la sua posizione nel documento e il motivo dell'errore. Fast HTML Checker comprende un web site crawler pieno di funzioni, che supporta diversi tipi di autenticazione utente come certificato SSL e login da modulo.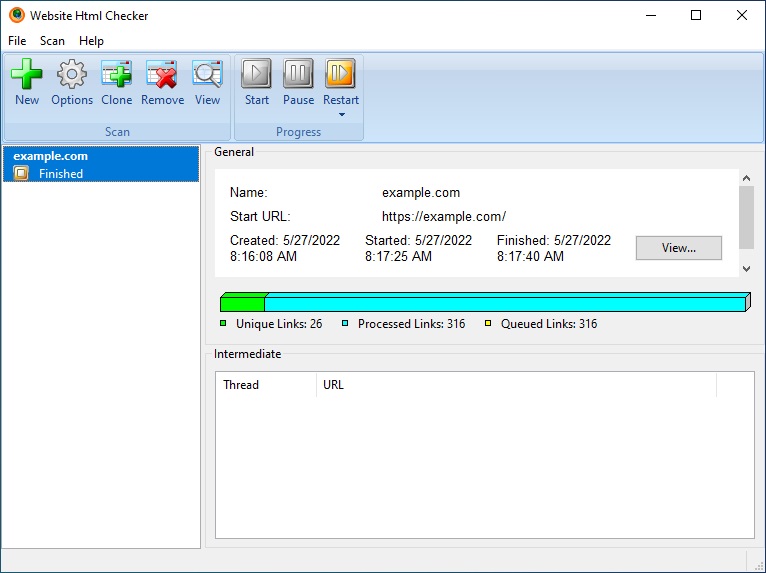 Features
Small and easy to use;
Checks pages for HTML5 and CSS errors;
Checks all static and dynamic HTML pages;
Utilizes a fully conformant with the HTML5 spec html parser;
Includes a feature-rich web site crawler that can check the entire site, one of its pages or one directory;
Supports password-protected sites with different user authentication types such as SSL certificate and form login;
Supports HTTP and SOCKS proxy servers.
Solo per oggi, Fast HTML Checker 3.0 è offerto gratuitamente.

Per usufruire dell'offerta dovete scaricare ed installare il programma cliccando sul link al fondo dell'articolo, dovete scompattate il file .ZIP, quindi avviare il file .EXE (se presente nel file) appena scaricato ed installate il programma seguendo la procedura di installazione guidata di Fast HTML Checker 3.0 ed una volta completata l'installazione cliccate sul file di testo ReadMe.txt per sapere come ricevere la licenza gratuita in modo da attivare la versione completa di Fast HTML Checker 3.0.
Potete scaricare Fast HTML Checker 3.0 gratis cliccando sul seguente pulsante: