PhotoStitcher è il programma gratis di oggi che vi permetterà di creare una foto panoramica unica partendo da più spezzoni di immagini per un risultato unico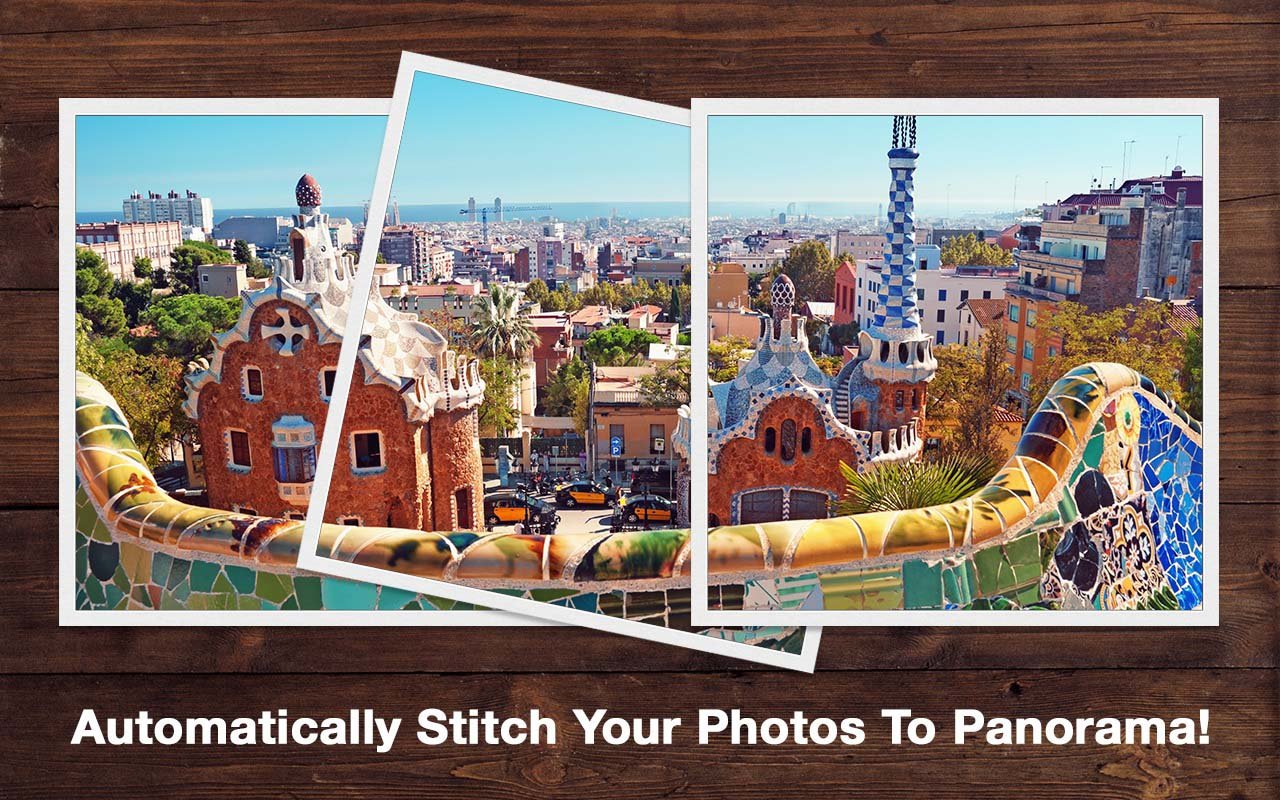 Come Creare una Foto Panoramica da più Foto
Con PhotoStitcher puoi cucire insieme diverse foto in un'immagine panoramica pittoresca. Il programma combina foto di diverse risoluzioni, angoli di scatto e persino diverse prospettive in un panorama perfetta, panorami mozzafiato, chiede monumentali oppure montagne altissime, che sono difficili da far entrare in un unico fotogramma.
PhotoStitcher è in grado di cucire insieme panorami in bella vista senza nessun input da parte dell'utente. È una soluzione per cucire insieme qualsiasi panorama completamente in maniera automatica, che sia 1D (orizzontale OPPURE verticale) oppure 2D (orizzontale E verticale).
Features
Works with any arrangement of overlapping photos taken from a single location
Accelerated stitching on multiple CPU cores.
Automatic cropping to maximum image area.
Automatic exposure blending.
Automatically stitch scanned images into a large picture.
Choice of planar, cylindrical, stereographic, orthographic, Mercator, or spherical projection.
Simple and intuitive interface. Just select images and click "Stitch"
Merge multiple microscope images into a single picture
Automatically Stitch Satellite Google Earth Images
Easy to get use & started
Native support for 64-bit operating systems.
Automatic image completion
State of the art stitching engine.
Completely non-technical
Solo per oggi, PhotoStitcher 2.0 è offerto gratuitamente.

Per usufruire dell'offerta dovete scaricare ed installare il programma cliccando sul link al fondo dell'articolo, dovete scompattate il file .ZIP, quindi avviare il file .EXE (se presente nel file) appena scaricato ed installate il programma seguendo la procedura di installazione guidata di PhotoStitcher 2.0 ed una volta completata l'installazione cliccate sul file di testo ReadMe.txt per sapere come ricevere la licenza gratuita in modo da attivare la versione completa di PhotoStitcher 2.0.
Potete scaricare PhotoStitcher 2.0 gratis cliccando sul seguente pulsante: