Convertire file audio FLAC in MP3 ed altri formati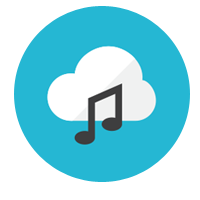 FLAC To MP3 è un convertitore audio progettato per convertire FLAC in MP3, WMA, M4A, AAC, WAV e altri formati audio rapidamente su piattaforme Windows e Mac OS X. Con FLAC To MP3 Converter, sarai in grado di convertire canzoni FLAC in formato audio MP3 in pochi click. Inoltre, il convertitore comprende la Modalità Batch per convertire decine di file FLAC in MP3 e altri formati musicali insieme.
Ecco la guida su come funziona il programma FLAC To MP3 presa direttamente da sito del produttore.
How to Convert FLAC to MP3
1. Select the Output Audio Format The first option box on the application UI (user interface) is the output format. The MP3 format has been chosen by default.
2. Set Audio Options You can set the output MP3 audio bit rate, channel and rate on the UI. You will need to set these options before selecting your FLAC files.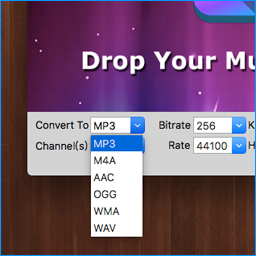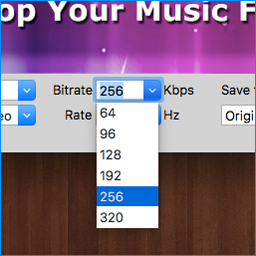 3. Output Path On the right hand side, you can see there is an option that enables you to set the output path. It has been set to save the converted files to "Original Folder", which means the converted MP3 files will be in the same folder as the FLAC files are in. You can change the setting to "Customize the Output Path" and then you can choose another folder path, for example Desktop or Document folder, to save the converted files.
4. Add FLAC Files Now you've completed all the settings. Drag your FLAC files onto the application, or click on the large application image to add files, and the conversion will start immediately.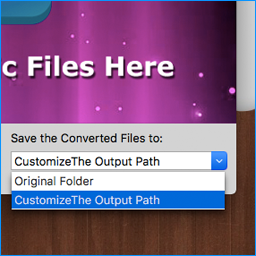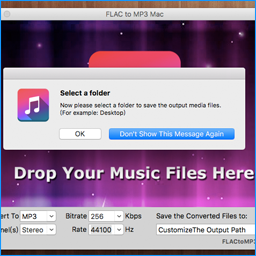 5. Wait for A Few Seconds The application starts the conversion the instant you add the FLAC files. You will see the progress bar which tells you the progress of the current conversion and how many FLACs are in the queue preparing to be converted. Once the conversion is complete, you will be able to find the converted files in the location folder you have set or the default original folder.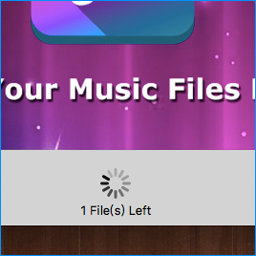 Solo per oggi, FLAC To MP3 5.0 è offerto gratuitamente.

Per usufruire dell'offerta dovete scaricare ed installare il programma cliccando sul link al fondo dell'articolo, dovete scompattate il file .ZIP, quindi avviare il file .EXE (se presente nel file) appena scaricato ed installate il programma seguendo la procedura di installazione guidata di FLAC To MP3 5.0 ed una volta completata l'installazione cliccate sul file di testo ReadMe.txt per sapere come ricevere la licenza gratuita in modo da attivare la versione completa di FLAC To MP3 5.0.
Potete scaricare FLAC To MP3 5.0 gratis cliccando sul seguente pulsante: