PDF Multitool for Business è il programma gratis di oggi che vi permetterà di convertire in tanti formati differenti un file PDF in modo da poterlo modificare come meglio credete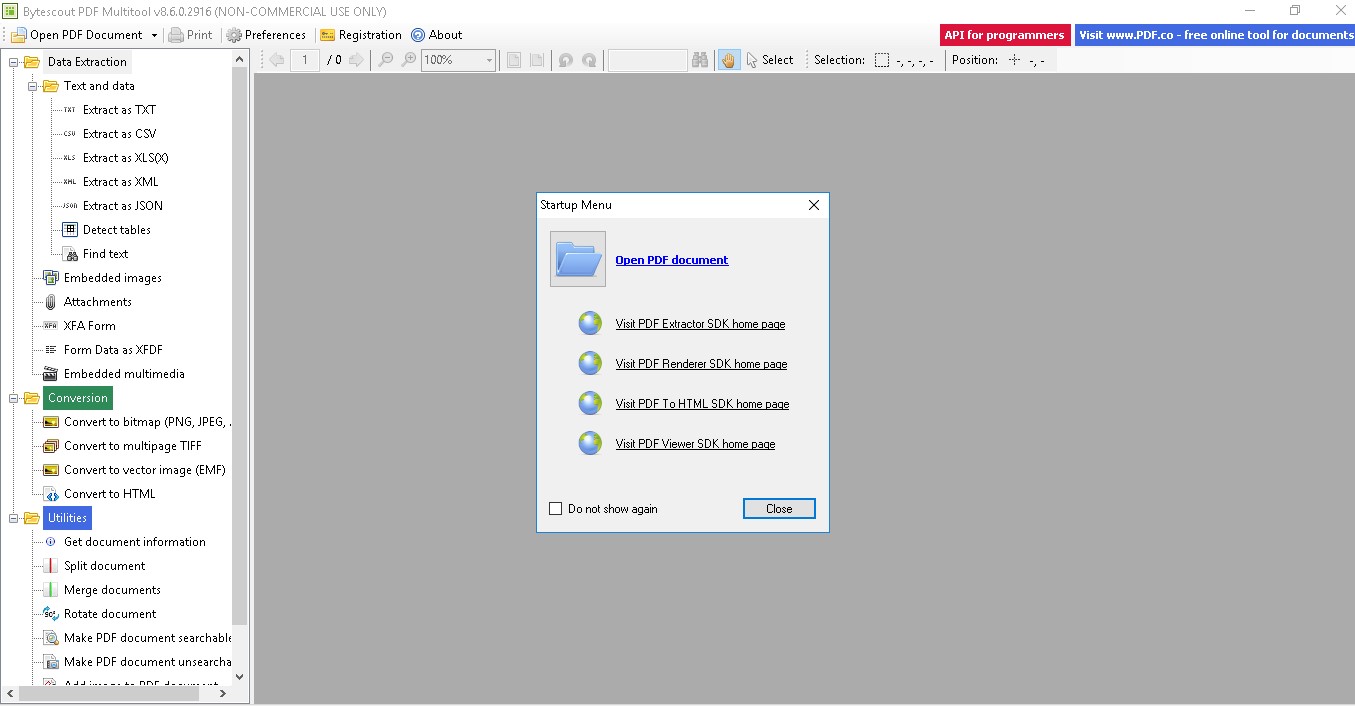 Convertire PDF in CSV, XLS, HTML, XML e molti altri formati
PDF Multitool è un programma multiuso che consente la conversione da PDF a CSV, PDF a XML, PDF a XLS, conversione da PDF a HTML. Converte anche i file PDF in immagini, legge testo scansionato tramite l'OCR integrato ma anche ricerca espressioni regolari e tabelle all'interno del documento PDF. È possibile estrarre file allegati e stamparli anche in PDF.
Features
PDF transformation and conversion of its scanned images into text searchable PDF files;

Reading of text on scanned files (English, German, Spanish, French and more are supported) with features of HTML PDF Viewer afterward;

PDF to CSV conversion, PDF to XML and XLS, PDF to XLSX and PDF To HTML conversions;

Ability to automatically find tables within a PDF document;

Extra options to Split, Merge, Extract pages from PDF;

Performing of regular expressions search within a PDF document;

Extract attached files and inside data

 from PDF, 

XFA

 and 

XFDF;

Convert PDF to TIFF, PDF to 

PNG

, PDF to BMP, PDF to HTML;

Print PDF documents;
Solo per oggi, PDF Multitool for Business 9.3.0 è offerto gratuitamente.

Per usufruire dell'offerta dovete scaricare ed installare il programma cliccando sul link al fondo dell'articolo, dovete scompattate il file .ZIP, quindi avviare il file .EXE (se presente nel file) appena scaricato ed installate il programma seguendo la procedura di installazione guidata di PDF Multitool for Business 9.3.0 ed una volta completata l'installazione cliccate sul file di testo ReadMe.txt per sapere come ricevere la licenza gratuita in modo da attivare la versione completa di PDF Multitool for Business 9.3.0.
Potete scaricare PDF Multitool for Business 9.3.0 gratis cliccando sul seguente pulsante: