Convertire PowerPoint in Video o DVD con PPT to Video Converter
Aiseesoft PPT to Video Converter è il tool professionale per convertire PowerPoint in video oppure creare file PPT in DVD per una facile presentazione in qualsiasi posto e in qualsiasi momento. Converte file Power con qualsiasi versione (1997/2000/ 2002/2003/2007/2010/2013) in video come WMV, MP4, AVI, FLV, MOV, ecc. per riproduzione su VLC oppure condivisione su YouTube, Facebook, ecc.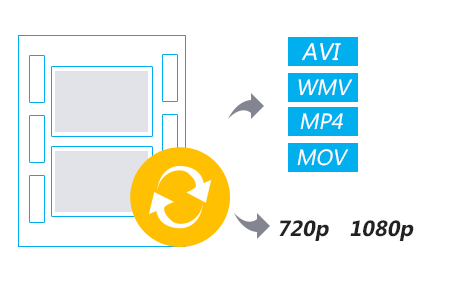 Questo programma ti permette anche di masterizzare documenti PowerPoint in DVD con menu DVD e impostazioni per la musica di sottofondo. Anteprima in tempo reale ti permette di regolare le impostazioni di effetto in poco tempo e creare i vostri video o DVD preferiti per condividere in PowerPoint durante un incontro di lavoro oppure una felice festa.
Solo per oggi, Aiseesoft PPT to Video Converter 1.0.6 è offerto gratuitamente.

Per usufruire dell'offerta dovete scaricare ed installare il programma cliccando sul link al fondo dell'articolo, dovete scompattate il file .ZIP, quindi avviare il file .EXE appena scaricato e installate il programma seguendo la procedura guidata di Aiseesoft PPT to Video Converter 1.0.6 una volta completata l'installazione cliccate sul file di testo ReadMe.txt per sapere come ricevere la licenza gratuita in modo da attivare la versione completa di Aiseesoft PPT to Video Converter 1.0.6.
Potete scaricare Aiseesoft PPT to Video Converter 1.0.6 gratis cliccando sul seguente pulsante: