Creare foto Romantiche con Windows
Romantic Photo crea un'ambientazione romantica automaticamente in qualsiasi foto. Con oltre 30 combinazioni di stili fotografici premiati, Romantic Photo cattura sentimenti, crea umori, oppure cattura un momento nel tempo con pochi semplici passaggi – allo stesso tempo permette una libertà creativa per produrre foto personalizzate veramente belle.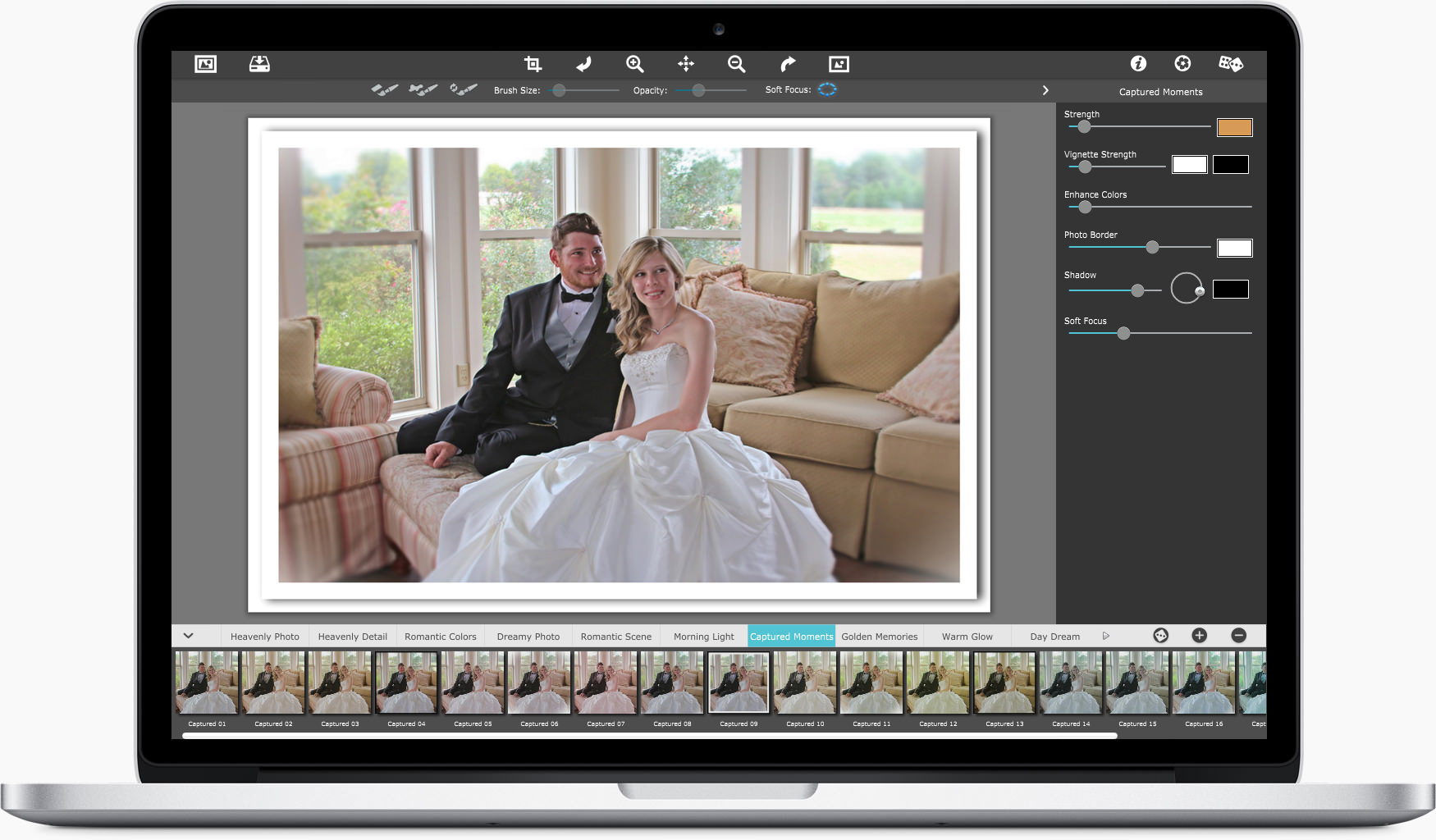 Features
Captured Moments—levels out shadows and light to create mood with tone
Day Dream—enhances softness in light areas and deepens shadows in dark to create a day lit and dreamy feel
Dreamy Photo—renders a dream-like quality to the image
Golden Memories—combines softness with dreamy tone for a timeless quality
Heavenly Photo—renders a dark dreamy black and white effect to the image
Heavenly Detail—renders a soft black and white effect to the image
Romantic Color—uses selective colorization process to spotlight chosen color
Romantic Scene—renders a dark romantic feel to the imagery
Soft Touch—combines softness with a touch of light for a soft feel
Warm Glow—adds a light glow then combines it with warm tones for atmosphere
Solo per oggi, Romantic Photo 2.00 è offerto gratuitamente.

Per usufruire dell'offerta dovete scaricare ed installare il programma cliccando sul link al fondo dell'articolo, dovete scompattate il file .ZIP, quindi avviare il file .EXE appena scaricato e installate il programma seguendo la procedura guidata di Romantic Photo 2.00 una volta completata l'installazione cliccate sul file di testo ReadMe.txt per sapere come ricevere la licenza gratuita in modo da attivare la versione completa di Romantic Photo 2.00.
Potete scaricare Romantic Photo 2.00 gratis cliccando sul seguente pulsante: