Creare spettacolari foto Panoramiche unendo più foto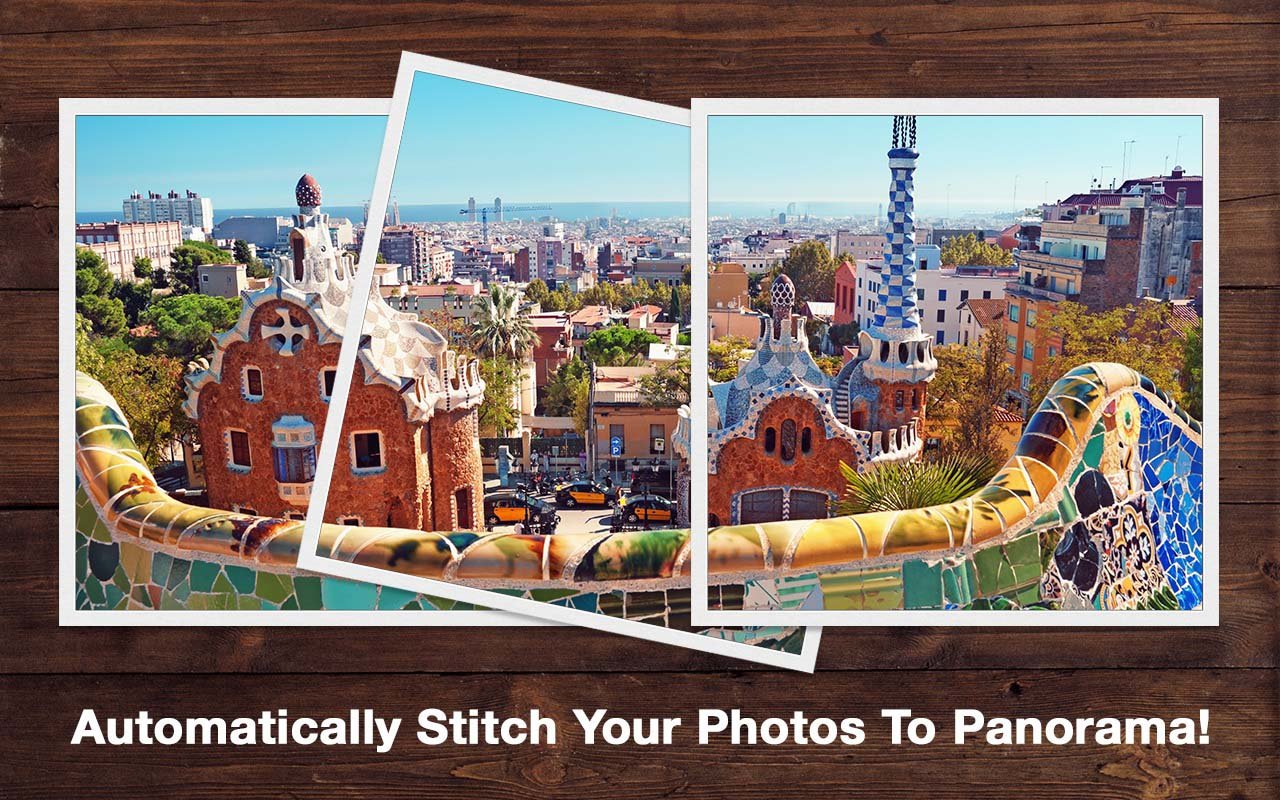 Con PhotoStitcher puoi cucire insieme diverse foto in un'immagine panoramica pittoresca. Il programma combina foto di diverse risoluzioni, angoli di scatto e persino diverse prospettive in un panorama perfetta, panorami mozzafiato, chiede monumentali oppure montagne altissime, che sono difficili da far entrare in un unico fotogramma.
PhotoStitcher è in grado di cucire insieme panorami in bella vista senza nessun input da parte dell'utente. È una soluzione per cucire insieme qualsiasi panorama completamente in maniera automatica, che sia 1D (orizzontale OPPURE verticale) oppure 2D (orizzontale E verticale).
Does creating a perfect panorama require professional skills and a high-end camera? Not, necessarily. With PhotoStitcher you can stitch multiple photos into a picturesque panoramic image. The program smoothly combines photos of different resolutions, different shooting angles and even different perspectives into one perfectly aligned panorama depicting breath-taking landscapes, monumental churches or skyscraping mountains that are so hard to fit into one frame.
Solo per oggi, PhotoStitcher 2.0 è offerto gratuitamente.

Per usufruire dell'offerta dovete scaricare ed installare il programma cliccando sul link al fondo dell'articolo, dovete scompattate il file .ZIP, quindi avviare il file .EXE (se presente nel file) appena scaricato ed installate il programma seguendo la procedura di installazione guidata di PhotoStitcher 2.0 ed una volta completata l'installazione cliccate sul file di testo ReadMe.txt per sapere come ricevere la licenza gratuita in modo da attivare la versione completa di PhotoStitcher 2.0.
Potete scaricare PhotoStitcher 2.0 gratis cliccando sul seguente pulsante: