Creare splendidi mosaici con le vostre foto con Artensoft Photo Mosaic Wizard 1.8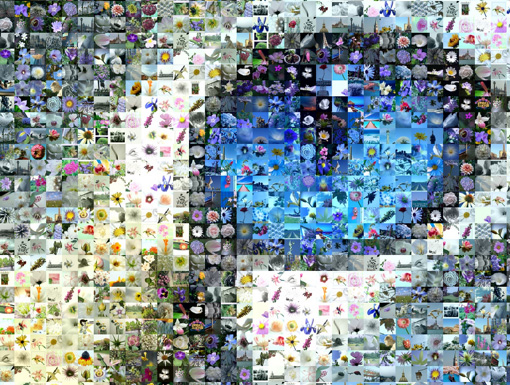 Divertitevi alla grande con amici e familiari realizzando regali fotografici perfetti o creando manifesti unici in cinque semplici passi! L'innovativo software Photo Mosaic Wizard vi guiderà attraverso il processo di creazione di bellissimi mosaici partendo da foto normali. I mosaici realizzati con Mosaic Wizard possono essere considerati i migliori in diverse categorie. A tal proposito, vi invitiamo a leggere un articolo che spiega perché Artensoft crede che il suo programma sia uno dei migliori al mondo.
Features Mosaic Wizard
Color correction of photomosaic elements
The use of a grid of squares, rather than substitute the horizontal (landscape) or vertical (portrait) rectangular images
The use of a simplified method of selection of elements in a grid, where one image is interpreted as one color in the original image
The use of a large number of elements where one element is almost one pixel of the original image, with the result that the constituent elements obtained are very small and uninteresting for viewing.
Ecco un video di esempio su come si usa Artensoft Photo Mosaic Wizard
Solo per oggi, Artensoft Photo Mosaic Wizard 1.8 è offerto gratuitamente.

Per usufruire dell'offerta dovete scaricare ed installare il Software dal Link al fondo dell'articolo, scompattate il file .ZIP scaricato, quindi avviare il file .EXE appena scaricato e installate Artensoft Photo Mosaic Wizard 1.8 una volta completata l'installazione cliccate sul file di testo ReadMe.txt per sapere come ricevere la licenza gratuita per attivare la versione completa di Artensoft Photo Mosaic Wizard 1.8.
Potete scaricare Artensoft Photo Mosaic Wizard 1.8 Gratis cliccando sul seguente pulsante: