Duplicate MP3 Finder Plus è il programma gratuito di oggi che vi permette di trovare Mp3 doppi e procedere all'eliminazione dei doppioni così da liberare spazio su hard disk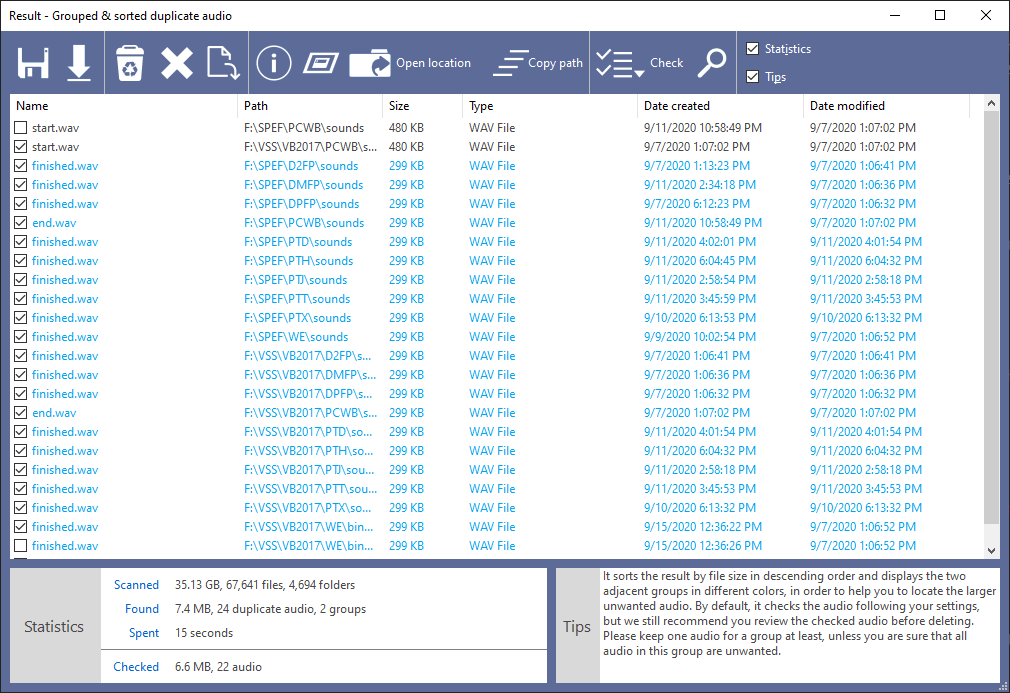 Duplicate MP3 Finder Plus: Rimuovere Mp3 doppi
Ecco un fantastico programma che permette di cercare musica ed mp3 doppi con una velocità incredibile con risultati accurati al 100%. Duplicate MP3 Finder Plus è un'applicazione che permette di individuare e rimuovere Mp3 doppi sul vostro hard disk, ssd e memoria interna del PC.
Features
Comparing Audio Contents, 100% Accurate Result;
High-speed Comparison Algorithm;
Smart Selection: Automatically Checks the Unwanted Audio;
Supports Almost All Popular Audio Formats;
Very Easy to Use, Only Need 1 Click to Get Result;
Flexible Sources: Drive(s), Folder(s), Files and Type(s);
Reusable Result: Save/Load the Duplicate Audio Listing;
Helpful Options: Smart Selection, Sub Folders, Hidden Files, Excluding Paths;
Marks the Adjacent Duplicate Audio Groups by Different Colors.
Solo per oggi, Duplicate MP3 Finder Plus 8.0 è offerto gratuitamente.

Per usufruire dell'offerta dovete scaricare ed installare il programma cliccando sul link al fondo dell'articolo, dovete scompattate il file .ZIP, quindi avviare il file .EXE (se presente nel file) appena scaricato ed installate il programma seguendo la procedura di installazione guidata di Duplicate MP3 Finder Plus 8.0 ed una volta completata l'installazione cliccate sul file di testo ReadMe.txt per sapere come ricevere la licenza gratuita in modo da attivare la versione completa di Duplicate MP3 Finder Plus 8.0.
Potete scaricare Duplicate MP3 Finder Plus 8.0 gratis cliccando sul seguente pulsante: