Eliminare tutti i file inutili dal nostro PC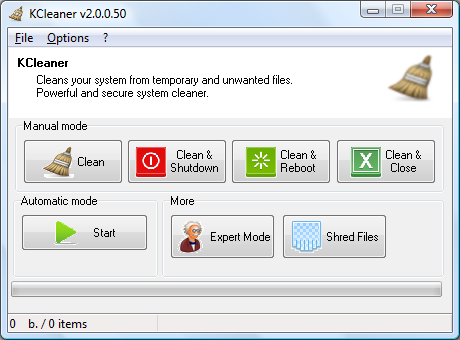 KCleaner è un software che è perfetto per eliminare file inutili sull'hard disk, rintracciando ogni byte inutile al fine di darti tutte le risorse di cui potresti avere bisogno per documenti, musica, immagini, film, ecc.
È il primo prodotto di questo tipo con una modalità completamente automatica, che funziona in background.
Prova KCleaner! E se sei interessato, ti innamorerai dei metodi di eliminazione dei file protetti proposti da KCleaner, rendendo i file cancellati irrecuperabili con qualsiasi mezzo noto.
Features
Detects and cleans temporary and useless files (cache, unused setup files…)
Automatic mode working in background
Secured file deletion method
Expert mode : let users control any file deletion done by KCleaner
Internationalization support.
KCleaner solo per oggi è scaricabilile gratuitamente con tanto di licenza.
Solo per oggi, KCleaner 3.6 è offerto gratuitamente.

Per usufruire dell'offerta dovete scaricare ed installare il programma cliccando sul link al fondo dell'articolo, dovete scompattate il file .ZIP, quindi avviare il file .EXE (se presente nel file) appena scaricato ed installate il programma seguendo la procedura di installazione guidata di KCleaner 3.6 ed una volta completata l'installazione cliccate sul file di testo ReadMe.txt per sapere come ricevere la licenza gratuita in modo da attivare la versione completa di KCleaner 3.6.
Potete scaricare KCleaner 3.6 gratis cliccando sul seguente pulsante: