Modificare e Creare PDF con Win PDF Editor 2.3 (Win and Mac) Gratis solo per oggi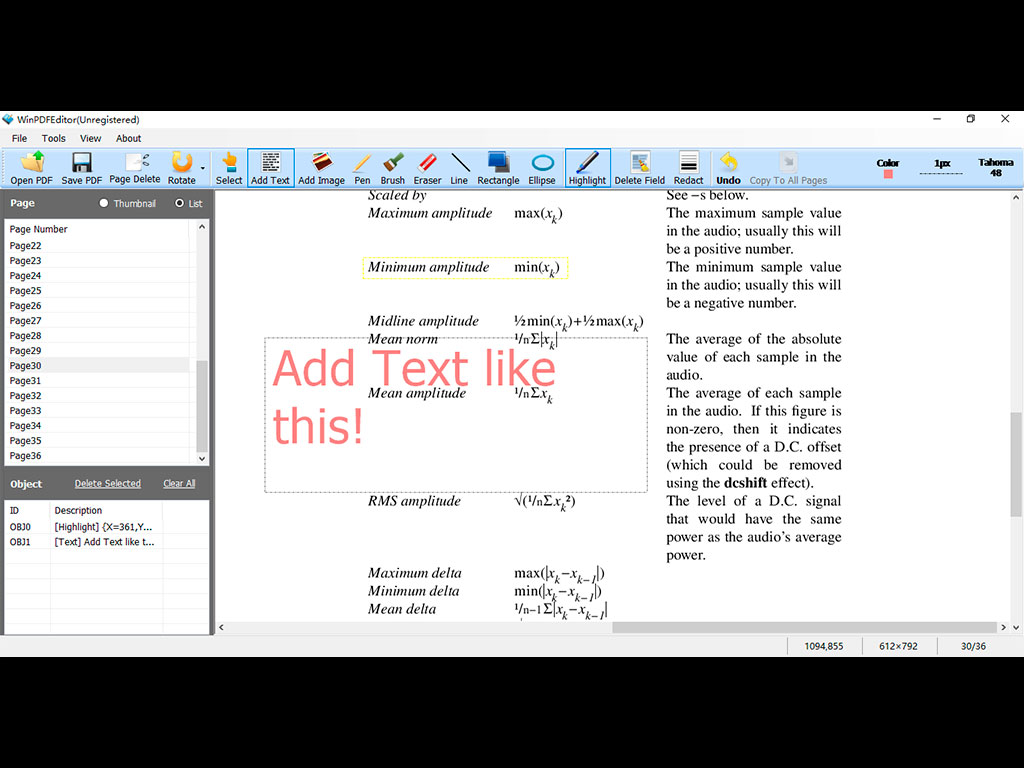 Win PDF Editor è un programma per Windows che consente di modificare i documenti PDF aggiungendo ad essi testi e immagini personalizzate, rimuovendo i contenuti indesiderati, disegnando linee e ruotando le pagine. È possibile, inoltre, modificare il carattere del testo, le sue dimensioni, i colori e spostarlo ovunque si desideri nella pagina.
Dopo aver inserito un'immagine nel PDF, è possibile ridimensionarla e spostarla. Se ci sono parole o immagini da rimuovere dal documento, è sufficiente utilizzare lo strumento gomma da cancellare. Con Win PDF Editor, è possibile salvare i file PDF modificati in modo permanente. Win PDF Editor è disponibile sia per Windows che per MAC con licenza gratuita solo per oggi.
Solo per oggi, Win PDF Editor 2.3 (Win and Mac) è offerto gratuitamente.

Per usufruire dell'offerta dovete scaricare ed installare il Software dal Link al fondo dell'articolo, scompattate il file .ZIP scaricato, quindi avviare il file .EXE appena scaricato e installate Win PDF Editor 2.3 (Win and Mac) una volta completata l'installazione cliccate sul file di testo ReadMe.txt per sapere come ricevere la licenza gratuita per attivare la versione completa di Win PDF Editor 2.3 (Win and Mac).
Potete scaricare Win PDF Editor 2.3 (Win and Mac) Gratis cliccando sul seguente pulsante: