PDF To JPG Converter Gratis per pochi Giorni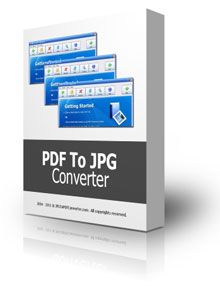 Mi capita spesso di dover convertire PDF in Immagini per effetuare varie modifiche. Utilizzo PDF to JPG che per pochi giorni, precisamente fino al 26 Marzo, è offerto gratuitamente senza neanche l'obbligo di registrazione al Sito.
Per usufruire dell'offerta basta scaricare il Software dal Link al fondo della seguente pagina e una volta scaricato ed installato basta cliccare in basso a sinistra su "Register PDF to JPG Converter Now":
E inserire il Seriale R8Y8682KMDUAKW0 nella finestra che si aprirà:
Inserito il codice ed effettuata la verica di esso il programma si riavvierà automaticamente.
Il programma convertirà ogni pagina del vostro PDF in un'immagine.
Secondo me questo è il miglior convertitore di PDF in JPG e siccome lo uso da tempo questa è l'occasione giusta per usufruirne gratuitamente.