Planetario 3D interattivo con il sistema solare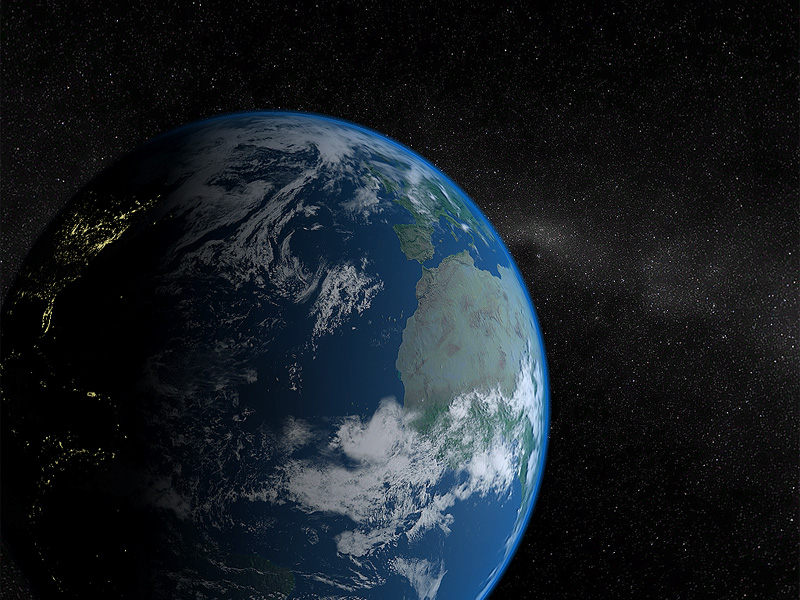 Ti piace l'astronomia? Stai cercando un tool educativo per insegnare l'astronomia ai tuoi bambini? Questo planetario interattivo in 3D presenta tutti gli 8 pianeti del nostro Sistema Solare e la Luna con dettagli molto evidenti.
Caratteristiche:
Pianeti molto dettagliati
Ambiente 3D completo
Facile da utilizzare
Descrizione in inglese sul sito del produttore:
They say there are three things you can watch forever: water flowing, fire burning and since not long ago our Mother Earth. That's the opportunity the Solar System – Earth 3D screensaver gives you. Being a brilliant piece from the Solar Systems series, it is dedicated solely to our planet. Astronomy and geography enthusiasts as well as regular people with inquiring minds actually get the opportunity to enjoy studying the contours of continents from various angles, which is undoubtedly interesting just as it is.

3D animation based on highly detailed shots from space made by NASA shows not only how the planet rotates, but also the way day and night take over each other and appreciate how different the image of the Earth is at day and at night. All that is accompanied by the sounds of pleasant tune that, by the way, can be turned off. The Solar System – Earth moving screensaver will help you realize that aliens will be able to understand that the planet Earth is inhabited and determine where the main niduses of our civilization are just by how it is illuminated at night. This delightful animated 3D screensaver for Windows can be quite helpful even to meteorologists who can study the way clouds move about and compare it to the geography of local areas.

As to future explorers of space, they can lay their hands on a kind of simulator (anyway, they will see what ISS dwellers see). Sunrises and sunsets, the movement of our eternal satellite, captivating light effects, a lot of various settings – all that points to the fact that Solar System – Earth for PC is sure to reside on your computer for a long time and will bring joy not only to you but to your relatives, friends and guests as well.
Solo per oggi, Planetarium 3D è offerto gratuitamente.

Per usufruire dell'offerta dovete scaricare ed installare il programma cliccando sul link al fondo dell'articolo, dovete scompattate il file .ZIP, quindi avviare il file .EXE (se presente nel file) appena scaricato ed installate il programma seguendo la procedura di installazione guidata di Planetarium 3D ed una volta completata l'installazione cliccate sul file di testo ReadMe.txt per sapere come ricevere la licenza gratuita in modo da attivare la versione completa di Planetarium 3D.
Potete scaricare Planetarium 3D gratis cliccando sul seguente pulsante: