Spreadsheet Tool è il programma gratis di oggi che vi permetterà di avere un completo tool di strumenti per lavorare con file Excel di Microsoft ma senza installarlo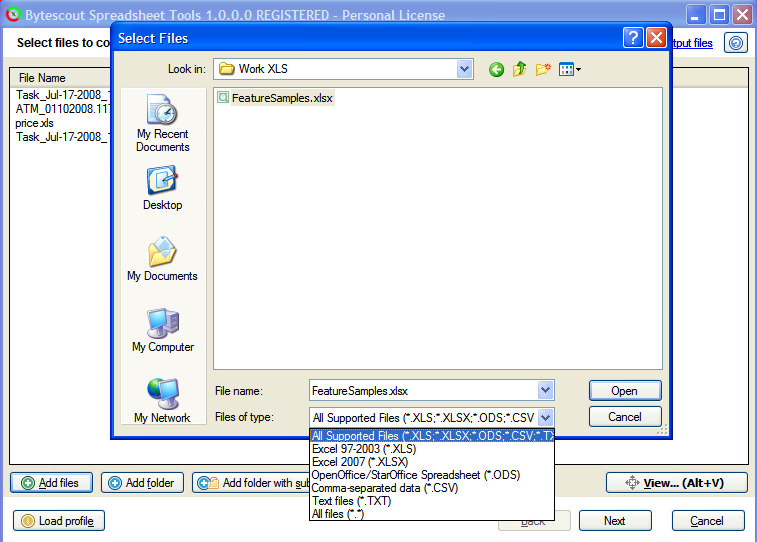 Programma Alternativo ad Excel ma Gratuito
I tool di ByteScout Spreadsheet aiutano a lavorare con documenti .xls, .xlsx, .csv e .odt editando, scrivendo e calcolando, lavorando con tabelle e molto altro. Non hai bisogno di nessun altro tool da installare. Il programma funziona tranquillamente e in maniera indipendente. Utilizza la chiave di attivazione ed esegui il programma per uso lavorativo.
Features
Reads from CSV, XLS (Office 97-2010), XLSX (Office 2007-2010) and ODS (Open Office Calc);
You can calculate any kind of information inside the Excel charts;
You can work with tables and diagrams;
You don't need any other program or extension – the tool is complete;
You can write and edit your .xls and .xlsx documents smoothly;
Print Excel documents.
Solo per oggi, Spreadsheet Tool 2.0.0.100 è offerto gratuitamente.

Per usufruire dell'offerta dovete scaricare ed installare il programma cliccando sul link al fondo dell'articolo, dovete scompattate il file .ZIP, quindi avviare il file .EXE (se presente nel file) appena scaricato ed installate il programma seguendo la procedura di installazione guidata di Spreadsheet Tool 2.0.0.100 ed una volta completata l'installazione cliccate sul file di testo ReadMe.txt per sapere come ricevere la licenza gratuita in modo da attivare la versione completa di Spreadsheet Tool 2.0.0.100.
Potete scaricare Spreadsheet Tool 2.0.0.100 gratis cliccando sul seguente pulsante: