ShieldApps Webcam Blocker è il programma gratis di oggi che vi permetterà di bloccare l'accesso ad altri programmi alla Webcam ed al Microfono per proteggere la nostra privacy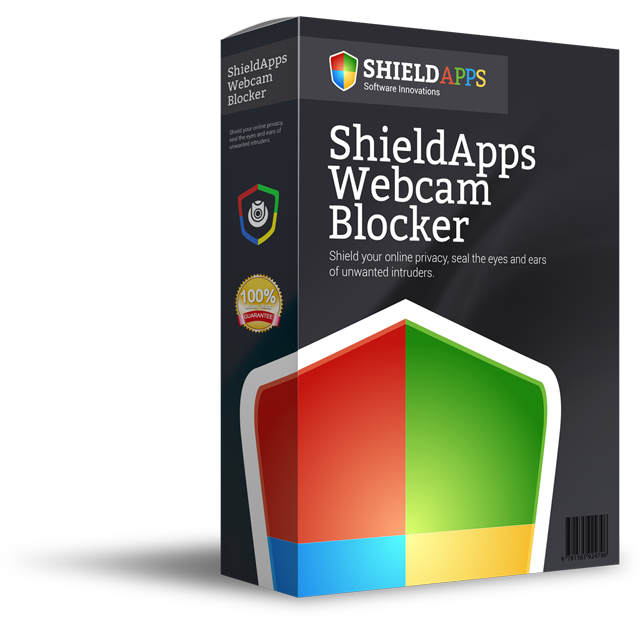 Proteggere la Privacy Bloccando Accesso a WebCam e Microfono
Se stai pensando di mettere un nastro adesivo sulla tua webcam e coprire il microfono dovete sapere che gli hacker trovano il modo per accedere lo stesso e vedere e sentire quello che dite e fate.
Webcam Blocker di ShieldApps è un software di cyber-privacy progettato per proteggere la webcam e il microfono del computer da tentativi di hacking e qualsiasi violazione interna o esterna.
Webcam Blocker di ShieldApps ti fornisce un software di sicurezza altamente sofisticato che utilizza algoritmi avanzati di miglioramento della privacy, racchiusi in una semplice interfaccia che consente una protezione con un solo clic.
Webcam Blocker di ShieldApps fornisce webcam standard con meccanismi avanzati di protezione della privacy, che ti consentono di bloccare digitalmente qualsiasi tentativo di hacking della videocamera da parte di hacker, aziende di monitoraggio e altre terze parti malintenzionate.
Features
WEBCAM BLOCKER Upon selecting the options any external or internal attempt to access the webcam will be denied.
MICROPHONE BLOCKER The Microphone Blocker feature blocks access to the computer's audio port, providing the user complete and absolute confidence and privacy.
PRIVACY AND SECURITY ShieldApps Webcam Blocker adds another layer of protection to your computer and proactive privacy approach!
Solo per oggi, ShieldApps Webcam Blocker 1.3.4 è offerto gratuitamente.

Per usufruire dell'offerta dovete scaricare ed installare il programma cliccando sul link al fondo dell'articolo, dovete scompattate il file .ZIP, quindi avviare il file .EXE (se presente nel file) appena scaricato ed installate il programma seguendo la procedura di installazione guidata di ShieldApps Webcam Blocker 1.3.4 ed una volta completata l'installazione cliccate sul file di testo ReadMe.txt per sapere come ricevere la licenza gratuita in modo da attivare la versione completa di ShieldApps Webcam Blocker 1.3.4.
Potete scaricare ShieldApps Webcam Blocker 1.3.4 gratis cliccando sul seguente pulsante: