Proteggi le tue informazioni online dal Phishing
PC Privacy Shield viene utilizzato sia per difendere le informazioni personali dal phishing e per coprire le sue tracce quando necessario. PC Privacy Shield cancella le credenziali di login e avverte in tempo reale quando vengono loggati dai browser. PC Privacy Shield pulisce messaggi istantanei/ cronologia, mantenendo il tuo PC pulito da qualsiasi precedente cronologia di chat.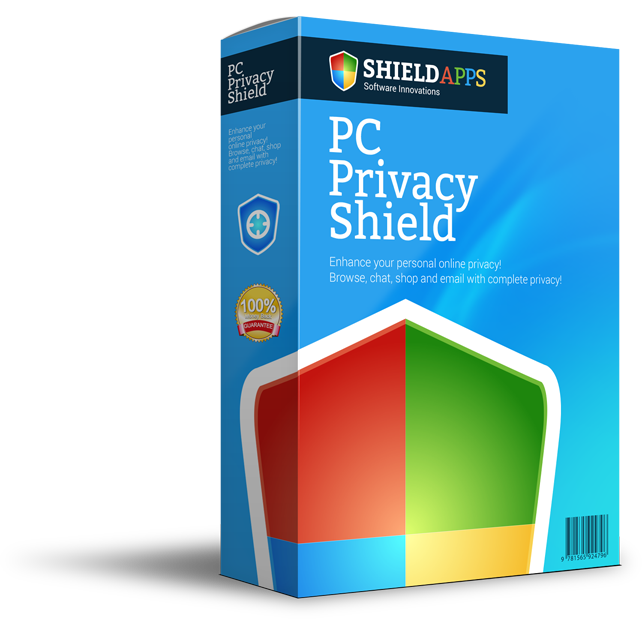 PC Privacy Shield will wipe out your online digital footprint, including your browsing history, file usage and chat records. PC Privacy Shield cleans either all or specific information upon choice, and also enables false/dummy information embedding within the history files.

PC Privacy Shield is used to both defend one's information from phishing AND to cover his/her tracks when needed. PC Privacy Shield deletes login credentials and alerts in real time when those are being logged by the browsers. PC Privacy Shield cleans instant messages/chat history, keeping your PC clean of any previous chat records.

PC Privacy Shield allows a fully automated mode in which the software automatically protects privacy on a set schedule the user can create. Users of PC Privacy Shield can select specific categories to be scanned and cleaned or simply allow full-automation.
Solo per oggi, PC Privacy Shield Premium 3.3.0 è offerto gratuitamente.

Per usufruire dell'offerta dovete scaricare ed installare il programma cliccando sul link al fondo dell'articolo, dovete scompattate il file .ZIP, quindi avviare il file .EXE (se presente nel file) appena scaricato ed installate il programma seguendo la procedura di installazione guidata di PC Privacy Shield Premium 3.3.0 ed una volta completata l'installazione cliccate sul file di testo ReadMe.txt per sapere come ricevere la licenza gratuita in modo da attivare la versione completa di PC Privacy Shield Premium 3.3.0.
Potete scaricare PC Privacy Shield Premium 3.3.0 gratis cliccando sul seguente pulsante: