Ridurre dimensioni foto senza perdere qualità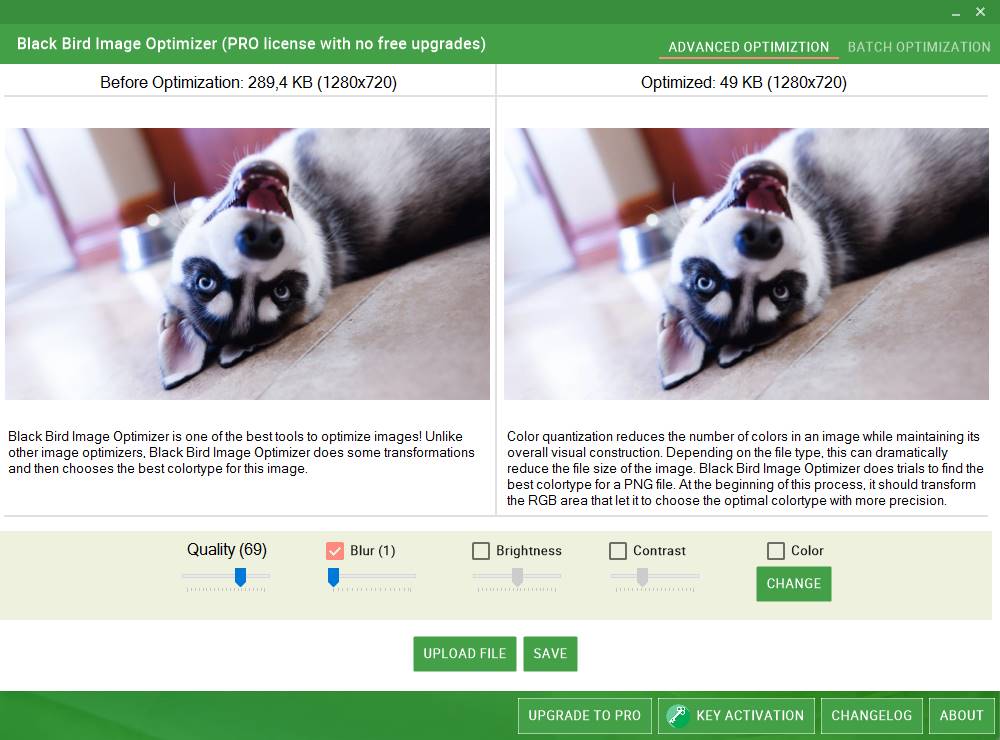 Con Black Bird Image Optimizer – puoi ridurre la dimensione delle tue foto senza perderne in qualità! Utilizza un algoritmo della quantizzazione del colore completamente nuovo, in grado di ridurre la dimensione delle foto senza perdite di qualità! Inoltre, Black Bird Image Optimizer rimuove metadati non necessari dalle immagini.
With Black Bird Image Optimizer – you can reduce the size of your photos several times without quality loss! We use a completely new color quantization algorithms which are capable of lossless quality reduce the size of photos! Also, Black Bird Image Optimizer remove doesn't need to your metadata from images. And many more features…
La licenza include utilizzo su 1 computer per 1 anno, nessun aggiornamento gratuito, supporto tecnico gratuito (non quello premium) e può essere registrato dopo la fine della promozione.
Solo per oggi, Black Bird Image Optimizer 1.0.2.9 è offerto gratuitamente.

Per usufruire dell'offerta dovete scaricare ed installare il programma cliccando sul link al fondo dell'articolo, dovete scompattate il file .ZIP, quindi avviare il file .EXE (se presente nel file) appena scaricato ed installate il programma seguendo la procedura di installazione guidata di Black Bird Image Optimizer 1.0.2.9 ed una volta completata l'installazione cliccate sul file di testo ReadMe.txt per sapere come ricevere la licenza gratuita in modo da attivare la versione completa di Black Bird Image Optimizer 1.0.2.9.
Potete scaricare Black Bird Image Optimizer 1.0.2.9 gratis cliccando sul seguente pulsante: