Rimuovi le imperfezioni dalle foto digitali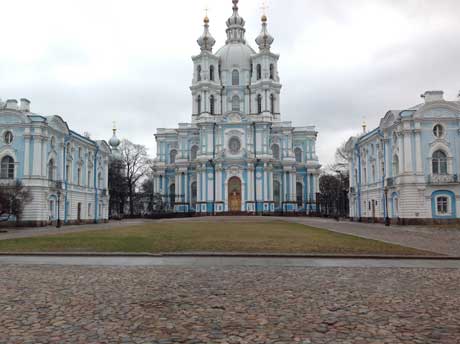 Se non sei un fotografo professionista (o anche se lo sei), non è sempre possibile scattare una foto pulita. Le persone oppure gli oggetti indesiderati sono le cose che possono rovinare uno scatto veramente bello, ma non avere fretta a cancellarla. SoftOrbits Photo Retoucher è anche progettato per lavorare con altre attività: rimuovere le imperfezioni della pelle, pulire la grana della pellicola e il rumore digitale, rimuovere i graffi e le macchine, ricostruire le immagini danneggiate, ecc.
Be it a landmark or a portrait shot, it's often impossible to take a clean, unobstructed picture of a subject. An occasional tourist or branch, cut-off passerby, moving or parked cars, obstructing heads, hands and legs can ruin an otherwise stunning shot. Unless you're shooting noire, the ever-present garbage bins don't usually enhance shots either.

With SoftOrbits Photo Retoucher you can easily and seamlessly remove distracting objects from your photos without a trace. Newly developed smart content-filling algorithms will analyze your image and reproduce the original background behind the object being cut out. It's hard to believe but it works wonders. Check out these two snapshots:
Solo per oggi, Soft Orbits Photo Retoucher 4.1 è offerto gratuitamente.

Per usufruire dell'offerta dovete scaricare ed installare il programma cliccando sul link al fondo dell'articolo, dovete scompattate il file .ZIP, quindi avviare il file .EXE (se presente nel file) appena scaricato ed installate il programma seguendo la procedura di installazione guidata di Soft Orbits Photo Retoucher 4.1 ed una volta completata l'installazione cliccate sul file di testo ReadMe.txt per sapere come ricevere la licenza gratuita in modo da attivare la versione completa di Soft Orbits Photo Retoucher 4.1.
Potete scaricare Soft Orbits Photo Retoucher 4.1 gratis cliccando sul seguente pulsante: