Ritocca CPU core parking e frequenza di scale in tempo reale
ParkControl Pro è una applicazione unica che ti permette di controllare il tuo CPU core parking (nascosto nelle opzioni di potenza per default) e scale di frequenza in un'interfaccia facile da usare. Ha anche un display in tempo reale dei core parcheggiati, e un icona nella barra di sistema che cambia dinamicamente quando i core vengono parcheggiati.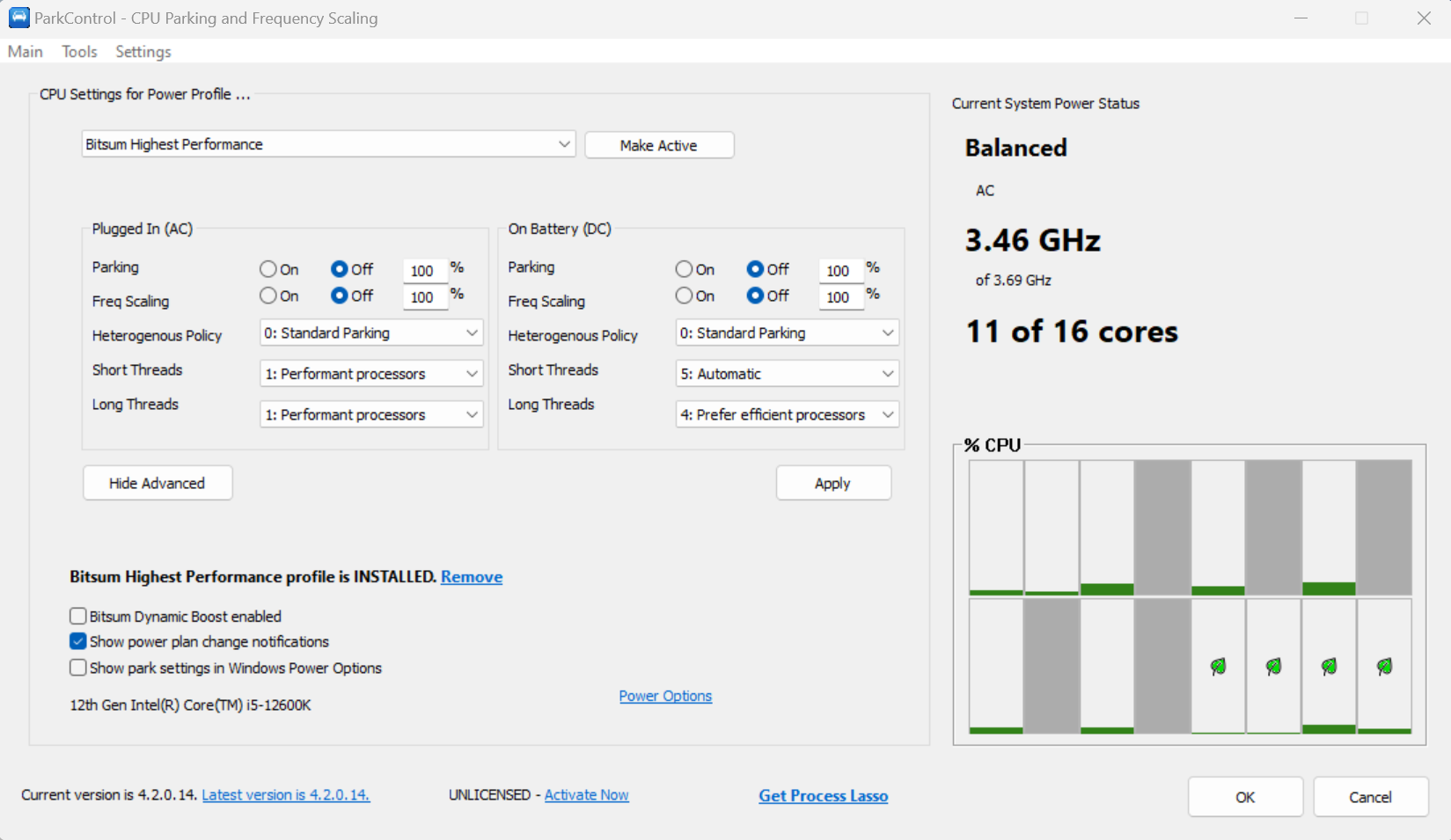 Inoltre, comprende un power plan Bitsum Highest Performance e un 'Dynamic Boost', che può lanciare il tuo PC al massimo delle prestazioni mentre lo usi, ma poi le abbassa ad un livello di conservazione in caso negativo.
Features
NEW FEATURE:

Bitsum Highest Performance. Create a power plan that auto-optimizes your hardware for max performance far beyond the system default 'High Performance' power plan.

NEWER FEATURE:

Bitsum Dynamic Boost*. Auto-switch power plans when your PC goes active or idle. Stay running in Bitsum Highest Performance Mode while using your PC.

NEWEST FEATURE

: Power Plan Change Notification – Shows you when your active power scheme changes and what process initiated the change.
Solo per oggi, ParkControl Pro 1.2.5.6 è offerto gratuitamente.

Per usufruire dell'offerta dovete scaricare ed installare il programma cliccando sul link al fondo dell'articolo, dovete scompattate il file .ZIP, quindi avviare il file .EXE (se presente nel file) appena scaricato ed installate il programma seguendo la procedura di installazione guidata di ParkControl Pro 1.2.5.6 ed una volta completata l'installazione cliccate sul file di testo ReadMe.txt per sapere come ricevere la licenza gratuita in modo da attivare la versione completa di ParkControl Pro 1.2.5.6.
Potete scaricare ParkControl Pro 1.2.5.6 gratis cliccando sul seguente pulsante: