Tipard Blu-ray to iPad Ripper 6 Gratis con Licenza: Converti Bluray e DVD in video per iPad [Windows App]
Tipard Blu-ray to iPad Ripper è il più potente e all-in-one Blu Ray al convertitore iPad. Offre potenti strumenti per estrarre e convertire Blu-ray Disc e DVD in video compatibili con l'iPad. Può anche essere utilizzato per convertire video per iPad in qualsiasi formato video  compatibile.
Tipard Blu-ray iPad Ripper fornisce anche alcune funzioni di editing video, come tagliare, unire, applicare watermark e altre funzioni. Inltre grazie alla funzione di ripping è in grado di estrarre Blu-ray Disc e DVD e convertirli direttamente in formati compatibili con l'iPad grazie alle funzioni di preset già impostati.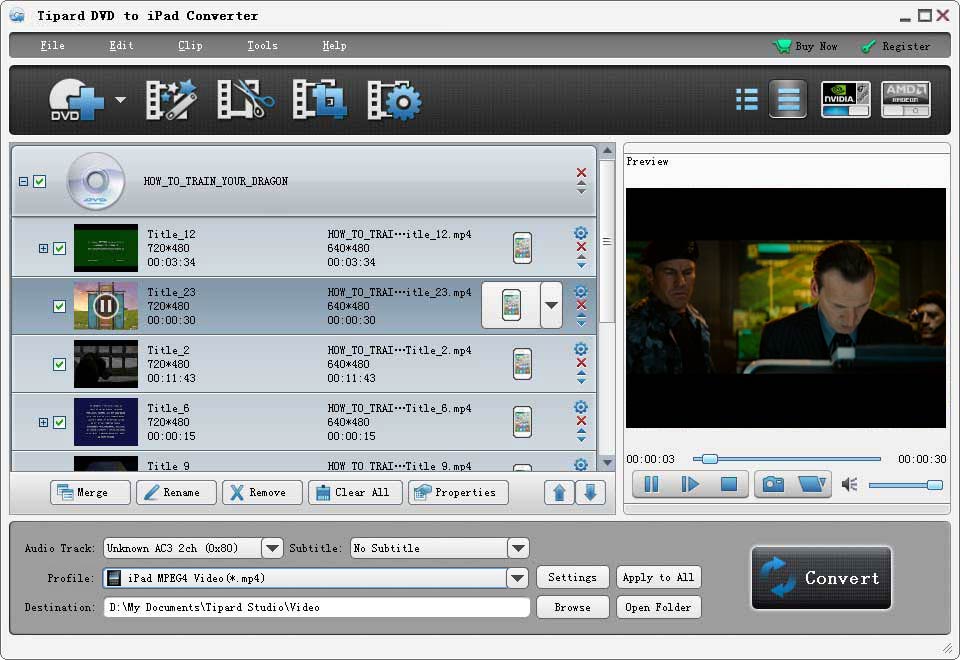 Inoltre è possibile estrarre anche le sole tracce audio dal Bluray o DVD.
Con Tipard Blu-ray to iPad potete convertire anche in altri formati audio e video scegliendo tra i tanti disponibili. Tramite le numerose funzioni di video editing integrate in Tipard Blu-ray to iPad sarà possibile tagliare ed unire pezzi di video, in modo facile e veloce.
E' possibile applicare filigrane ai tuoi video in modo da renderli unici.
Caratteristiche
Rip DVD to iPad video formats
Extract iPad audio file from any DVD
Edit your video- trim, crop, merge, watermark…
Preview video and capture image
Solo per oggi, 19 Ottobre 2013, Tipard Blu-ray to iPad Ripper v6.3.58 è offerto gratuitamente.

Per usufruire dell'offerta dovete scaricare ed installare il Software dal Link al fondo dell'articolo, scompattate il file .ZIP scaricato, quindi avviare il file .EXE appena scaricato e installate Tipard Blu-ray to iPad Ripper, una volta completata l'installazione cliccate sul file di testo ReadMe.txt per sapere come ricevere la licenza gratuita per attivare la versione completa di Tipard Blu-ray to iPad Ripper.