Trasforma Foto in Dipinti ad Olio in pochi Click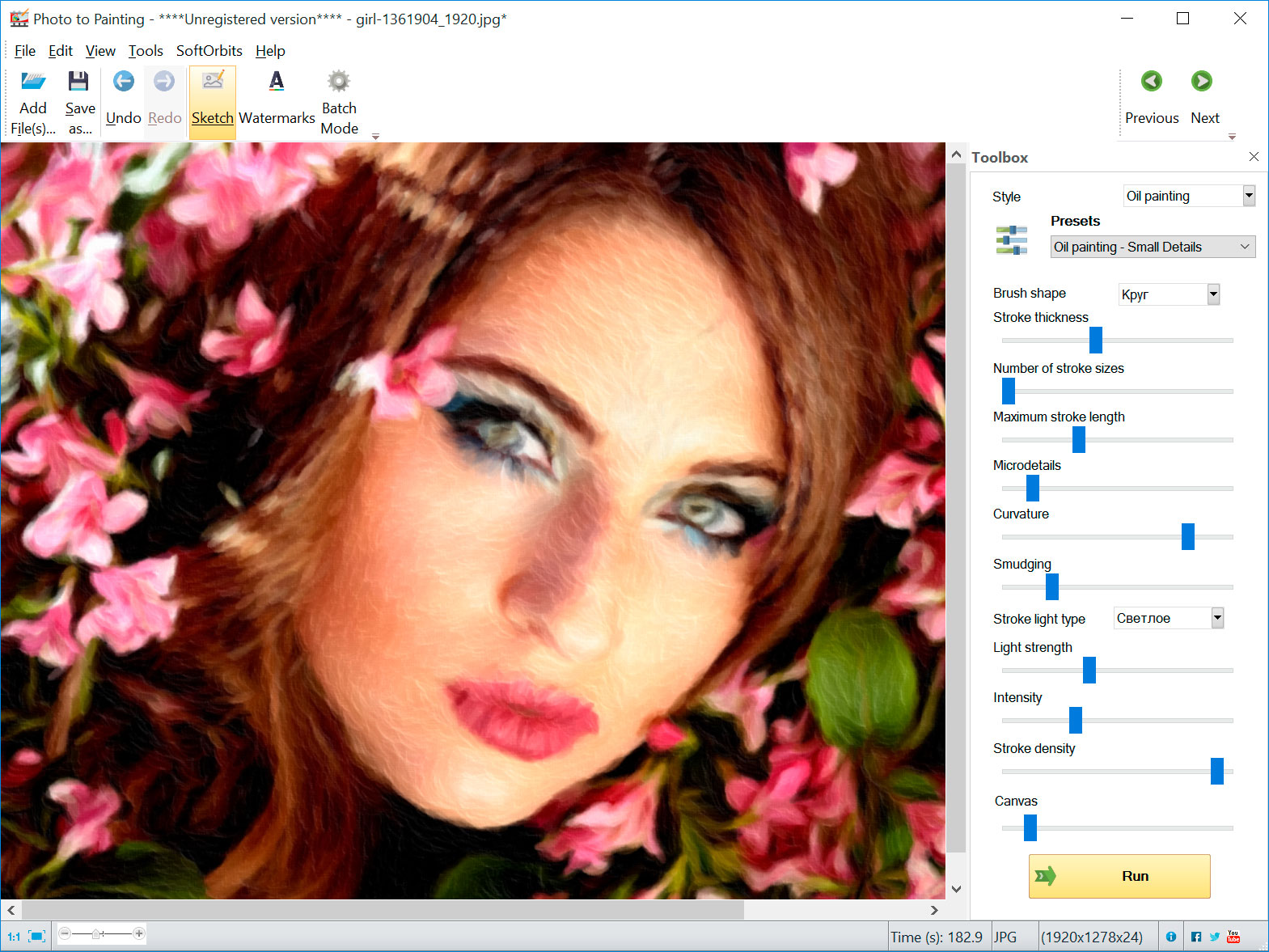 Photo To Painting è un nuovo programma di SoftOrbits, che mira a trasformare foto normali in dipinti ad olio con un paio di click, utilizzando impostazioni automatiche predefinite. Ha tre opzioni principali: Pittura ad. Olio, Disegno con Acquerelli, ed Impressionismo. Ogni impostazione predefinita può essere modificata manualmente per produrre un dipinto unico. La conversione delle foto in dipinti è facile e velocissima, i risultati potrebbero sorprendere persino i gusti più sofisticati!
It's easy to create something magical out of a simple picture when you have several presets and endless opportunities of moving the sliders. The results will be different every time and you can invent your own ways of making the most mind-blowing picture to your taste.

Besides oil paintings, you can try watercolor effects which make even the dullest picture seem fun (especially the Abstraction preset).

Impressionism preset will make your pictures look painted by Monet or Renoir, with thin and light brush strokes, creating the delicate movement effect for your photograph.
Solo per oggi, Picture to Painting Converter 1.0 è offerto gratuitamente.

Per usufruire dell'offerta dovete scaricare ed installare il programma cliccando sul link al fondo dell'articolo, dovete scompattate il file .ZIP, quindi avviare il file .EXE (se presente nel file) appena scaricato ed installate il programma seguendo la procedura di installazione guidata di Picture to Painting Converter 1.0 ed una volta completata l'installazione cliccate sul file di testo ReadMe.txt per sapere come ricevere la licenza gratuita in modo da attivare la versione completa di Picture to Painting Converter 1.0.
Potete scaricare Picture to Painting Converter 1.0 gratis cliccando sul seguente pulsante: