Trasforma immagini in disegni a matita
Sketch Drawer è un programma di photo editing per la conversione di foto in schizzi a matita. Questo programma permette agli utenti di trasformare le normali foto in bellissime foto a matita, sia in bianco e nero sia a colori. Mentre crei uno schizzo a matita, puoi scegliere le impostazioni e le opzioni preferite. Ci sono due modi per editare le foto con SoftOrbits: manualmente e con l'aiuto di impostazioni già pronte. Queste impostazioni possono essere utilizzate come guide dai principianti.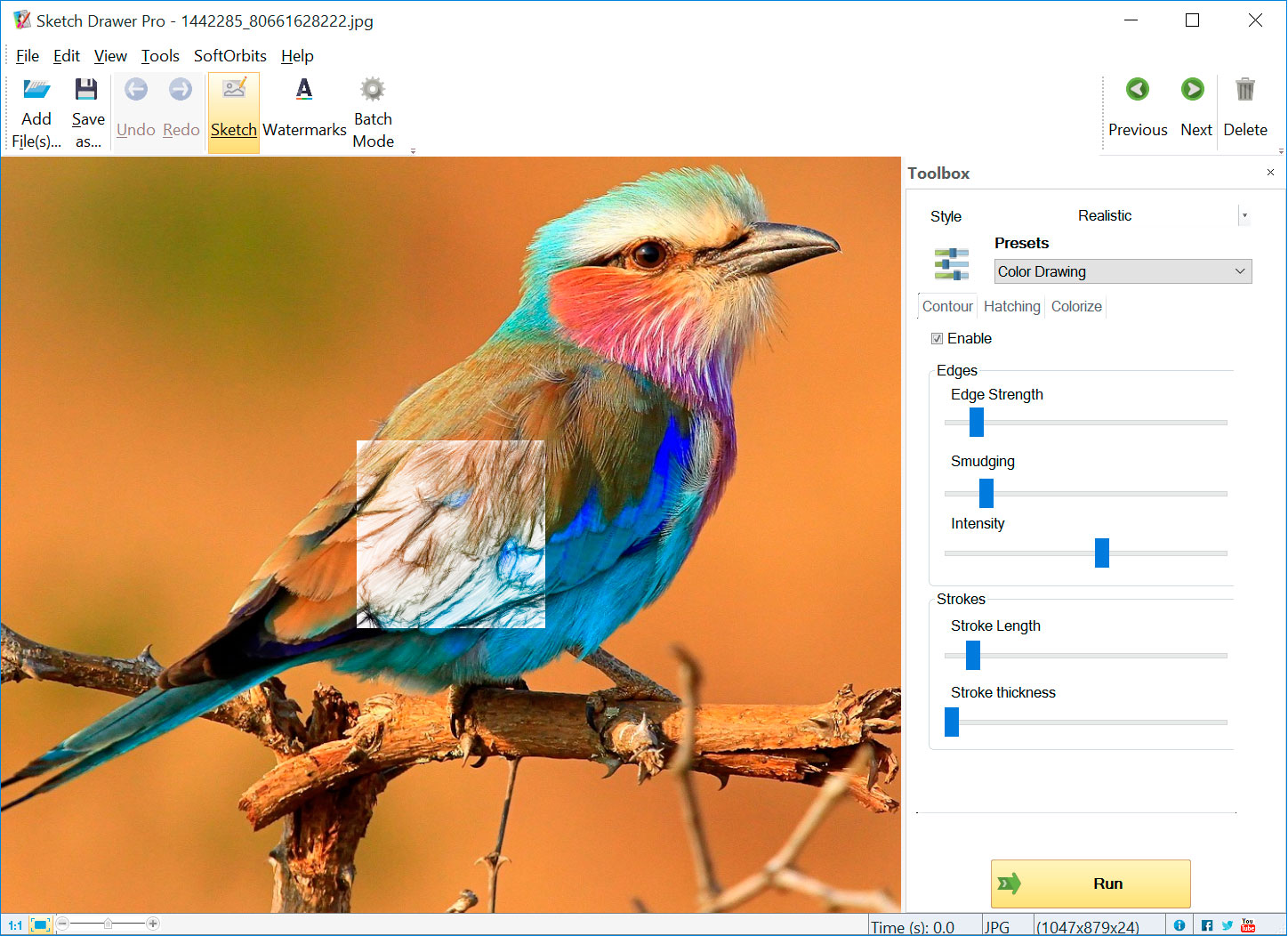 Batch Photo to Sketch Conversion
Want a number of photos converted into sketches with all the same options? Turn photos into sketches no matter how many you have! The available batch mode allows Photo to Sketch Converter to convert pictures to sketch easily even for beginners. In batch more, Photo to Sketch Converter can convert a single picture or process entire folders. Just make sure to adjust all the settings before you begin, and you'll be rewarded with a bunch of perfect sketches in just minutes!
Solo per oggi, Sketch Drawer 4.2 è offerto gratuitamente.

Per usufruire dell'offerta dovete scaricare ed installare il programma cliccando sul link al fondo dell'articolo, dovete scompattate il file .ZIP, quindi avviare il file .EXE appena scaricato e installate il programma seguendo la procedura guidata di Sketch Drawer 4.2 una volta completata l'installazione cliccate sul file di testo ReadMe.txt per sapere come ricevere la licenza gratuita in modo da attivare la versione completa di Sketch Drawer 4.2.
Potete scaricare Sketch Drawer 4.2 gratis cliccando sul seguente pulsante: