SoftOrbits Photo Editor Pro è il programma gratis di oggi che vi permetterà di creare una spettacolare cartolina digitale con effetti e collage da primato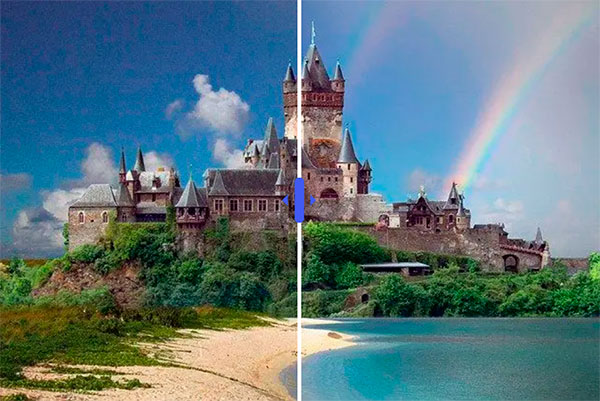 Trasforma le tue Foto in una cartolina Digitale
Trasforma i tuoi scatti digitali in una cartolina perfetta! Che sia un passante, un filo appeso oppure semplicemente un'ombra indesiderata, puoi liberare la tua foto da oggetti che distraggono con facilità.
Rimuovi oggetti indesiderati con un semplice click! Simple Photo Editor ti aiuterà a selezionare l'oggetto intero e a ricreare ciò che c'è sotto, producendo una cartolina pulita e perfetta senza imperfezioni e distrazioni.
Il programma è semplice da utilizzare e con pochi click creerete di vostri scatti perfetti rimuovendo oggetti, editando foto e creare cartoline personalizzate uniche per i vostri amici e parenti.
Features
Remove Objects in a Click Clean up distractions in your photos with a click of a button! SoftOrbits Photo Editor perfects Smart Select, Smart Mask and Smart Background, enabling you to select and remove objects such as distracting shadows, power poles or simply random passers-by.
Perfect Your Photos You no longer need an expensive photo editing suite to turn your digital photos into masterpieces. SoftOrbits Photo Editor will tidy up your pictures by helping you select and remove unwanted objects, enhance photos automatically or under your supervision, sharpen up the details, leveling horizon and framing the picture just right. The tool is small and lightning fast. You'll be using it like a pro in no time, producing perfect shots one after another.
Manage Your Photo Collection Scan through your photo collection, and you'll likely see a host of pictures that are so close to each other they aren't worth keeping. SoftOrbits Photo Editor is equipped with a convenient file manager allowing you to navigate through your entire photo collection and delete duplicates in just a few clicks.
Solo per oggi, SoftOrbits Photo Editor Pro 4.0 è offerto gratuitamente.

Per usufruire dell'offerta dovete scaricare ed installare il programma cliccando sul link al fondo dell'articolo, dovete scompattate il file .ZIP, quindi avviare il file .EXE (se presente nel file) appena scaricato ed installate il programma seguendo la procedura di installazione guidata di SoftOrbits Photo Editor Pro 4.0 ed una volta completata l'installazione cliccate sul file di testo ReadMe.txt per sapere come ricevere la licenza gratuita in modo da attivare la versione completa di SoftOrbits Photo Editor Pro 4.0.
Potete scaricare SoftOrbits Photo Editor Pro 4.0  gratis cliccando sul seguente pulsante: