Trasformare il computer in un pianoforte: Download KBPiano
KBPiano trasformerà il vostro computer in un pianoforte, e non solo. Questo software permette di creare delle canzoni con estrema facilità usando più strumenti (chitarra, basso, batteria ecc.). Si può usare anche se non si è esperti di musica, basta premere i tasti della tastiera e ascoltare i suoni emessi dalle casse del PC. KB Piano è un software davvero intuitivo e potente. È possibile configurarlo in modo da utilizzare vari strumenti (come chitarra, pianoforte e violino). Ci sono oltre 128 suoni diversi fra cui scegliere.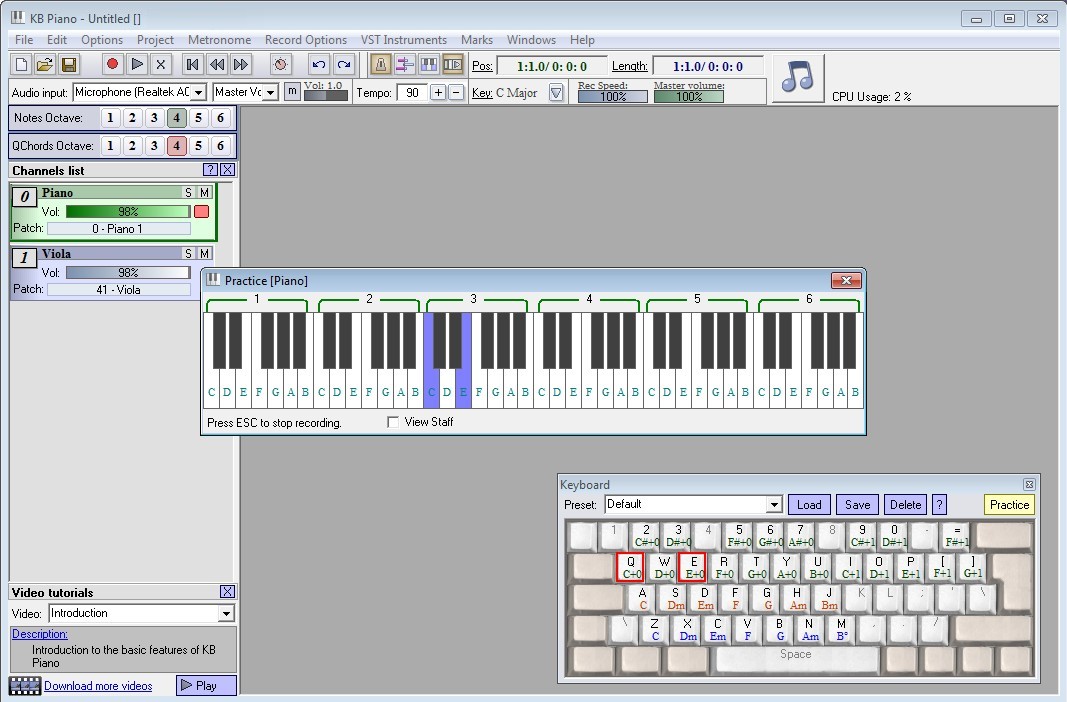 Features
Easy to use.
128+ instrument sounds.
Play chords with one key using Qchords.
Play different styles, even if you don't know music theory.
Up to 99 channels.
Add audio tracks and record audio from you microphone.
Easily edit mistakes in your songs with the Events Editor.
Share your songs saving them as midi, wma and wav files that can be played in most computers.
Import songs from Midi files.
Customizable keyboard.
Add effects to channels (reverb, echo, distortion, flanger, chorus).
Solo per oggi, KB Piano 2.5.1 è offerto gratuitamente.

Per usufruire dell'offerta dovete scaricare ed installare il programma cliccando sul link al fondo dell'articolo, dovete scompattate il file .ZIP, quindi avviare il file .EXE appena scaricato e installate il programma seguendo la procedura guidata di KB Piano 2.5.1 una volta completata l'installazione cliccate sul file di testo ReadMe.txt per sapere come ricevere la licenza gratuita in modo da attivare la versione completa di KB Piano 2.5.1.
Potete scaricare KB Piano 2.5.1 gratis cliccando sul seguente pulsante: