Video editor in HD potente e facile da usare
Hai una video camera? Se sì, allora probabilmente hai tutti i tipi di video non editati che stanno accumulando polvere sul tuo hard drive. Nell'occhio della nostra mente, prevediamo qualche giorno di prendere tutti quei video e di farne qualcosa di fantastico; però, non ci capita mai di farlo. Ci sono un sacco di motivi per cui questo può succedere, ma uno dei maggiori motivi è che non sappiamo come editare video.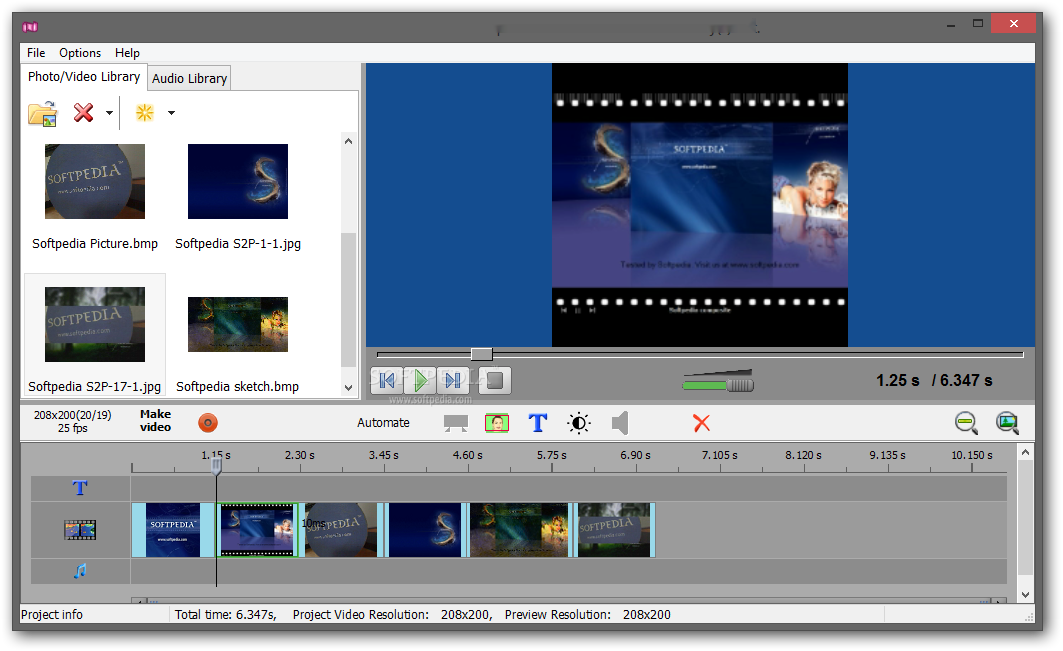 Affrontiamo la realtà; l'idea del video video editing può spaventare chiunque non ci abbia mai provato. Principalmente perchè con un programma costoso e complesso per il video editing ci vuole molto tempo per imparare. Lo stesso pensiero di ripulire vecchi video poi diventa una questione di "voglio veramente trascorrere mesi ad imparare a fare questo? Ci deve essere un modo migliore…"
Changelog 3.0 Build 1116
Added more than 50 effects that can be used with any photo/video block in the timeline. Check "Effects" tab
Added the ability to save video as animated GIF file
Added .h264 encoding hardware acceleration support for AMD chips as well (AMD VCE)
Fixed a large memory leak during encoding introduced in v2.9
As usual, a lot of minor improvements and fixes
Solo per oggi, Bolide Movie Creator 3.0 è offerto gratuitamente.

Per usufruire dell'offerta dovete scaricare ed installare il programma cliccando sul link al fondo dell'articolo, dovete scompattate il file .ZIP, quindi avviare il file .EXE appena scaricato e installate il programma seguendo la procedura guidata di Bolide Movie Creator 3.0 una volta completata l'installazione cliccate sul file di testo ReadMe.txt per sapere come ricevere la licenza gratuita in modo da attivare la versione completa di Bolide Movie Creator 3.0.
Potete scaricare Bolide Movie Creator 3.0 gratis cliccando sul seguente pulsante: