Wise Care 365 Pro è il programma gratuito di oggi che permette di ridare nuova vita al tuo PC lento e macchinoso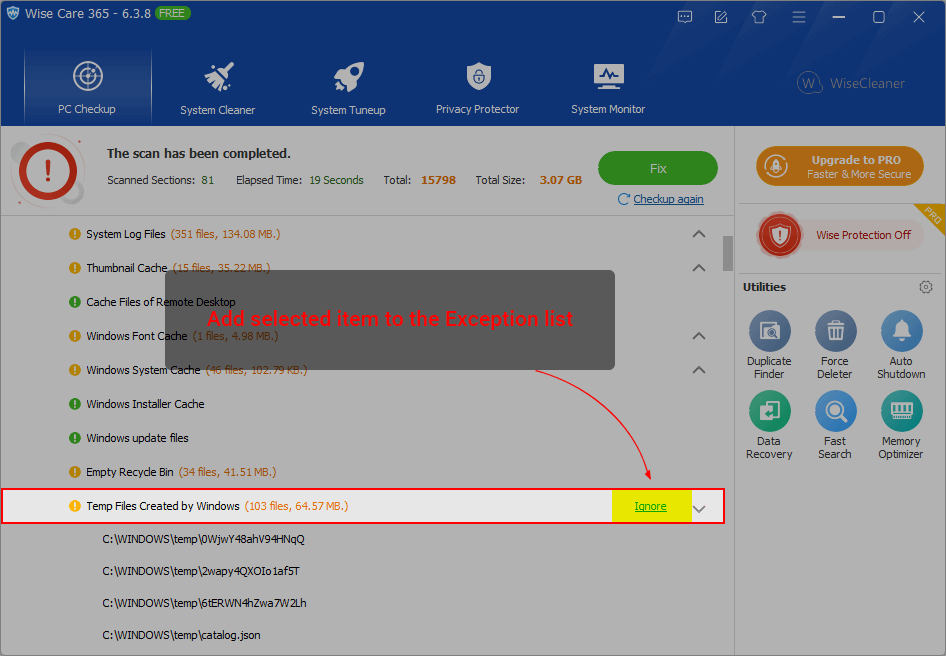 Wise Care 365 Pro: Velocizza il tuo PC in pochi click
Avendo assorbito tutte le funzioni dei programmi altamente apprezzati Wise Registry Cleaner e Wise Disk Cleaner, Wise Care 365 pulisce il disco e il registro, supporta il controllo del PC con un solo click, ottimizza il sistema e protegge la privacy. Tutto questo permette a Wise Care 365 di spiccare rispetto ad altre utilities disponibili oggi per la manutenzione del PC e l'ottimizzazione.
Facile da utilizzare ed efficace, Wise Care 365 è la migliore soluzione per migliorare le prestazioni del tuo PC. Scarica Wise Care 365 e il tuo computer non subirà mai più rallentamenti!
Changelog nuova versione
Added some third-party software cleaning.
Improved the compatibility with Windows xp x64 Edition.
Improved the function Common Cleaner.
Updated various translations.
GUI and usability improvements.
Solo per oggi, Wise Care 365 Pro 5.2.2 è offerto gratuitamente.

Per usufruire dell'offerta dovete scaricare ed installare il programma cliccando sul link al fondo dell'articolo, dovete scompattate il file .ZIP, quindi avviare il file .EXE (se presente nel file) appena scaricato ed installate il programma seguendo la procedura di installazione guidata di Wise Care 365 Pro 5.2.2 ed una volta completata l'installazione cliccate sul file di testo ReadMe.txt per sapere come ricevere la licenza gratuita in modo da attivare la versione completa di Wise Care 365 Pro 5.2.2.
Potete scaricare Wise Care 365 Pro 5.2.2 gratis cliccando sul seguente pulsante: