Creare e modificare eBook in EPUB su Windows e MAC
Kotobee Author è un programma completo per creare ebook e per editare EPUB, adatto per istruzione, allenamento e pubblicazione. Crea ebook interattivi con video, audio, 3D, widget, domande e molto altro.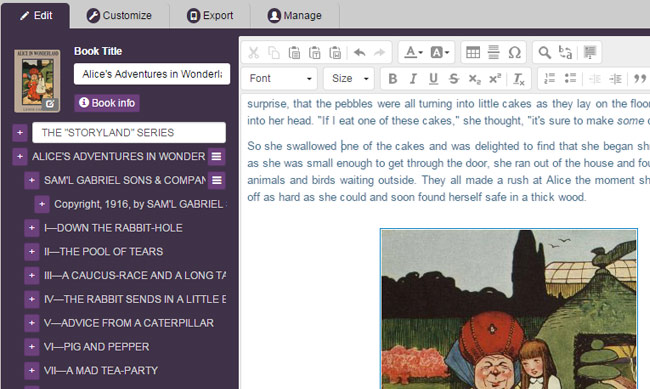 Esporta il tuo ebook su molte diverse piattaforme, come EPUB, MOBI (Kindle), app Web, app Desktop, e app Chrome (esporta app Android & iOS disponibile solo per utenti Premium). La licenza di base, esclusiva per GOTF, ti permette di apporre il marchio alle tue app web e desktop con il tuo stesso logo di Kotobee.
Kotobee Author v1.3.4
Kotobee Author v1.3.3
New short-answer (open-ended) questions. New design controls for questions. Show subset of questions from pool of questions. Ability to show answer report and send to an email at the same time. Improved editor with preview capabilities. Convenient chapter-specific CSS and JS files. New CSS class field for interactive elements. Floated (wrapped) interactive elements are now mobile-responsive. Option to maintain video's aspect ratio.
Solo per oggi, Kotobee Author Basic Plan 1.3.4 è offerto gratuitamente.

Per usufruire dell'offerta dovete scaricare ed installare il programma cliccando sul link al fondo dell'articolo, dovete scompattate il file .ZIP, quindi avviare il file .EXE (se presente nel file) appena scaricato ed installate il programma seguendo la procedura di installazione guidata di Kotobee Author Basic Plan 1.3.4 ed una volta completata l'installazione cliccate sul file di testo ReadMe.txt per sapere come ricevere la licenza gratuita in modo da attivare la versione completa di Kotobee Author Basic Plan 1.3.4.
Potete scaricare Kotobee Author Basic Plan 1.3.4 gratis cliccando sul seguente pulsante: