Dove trovare i tesori in Uncharted 4 Fine di un Ladro. Ecco la mappa di tutti i tesori in Uncharted 4 Fine di un Ladro. Mappa tesori Uncharted 4 Fine di un Ladro
Uncharted 4 Fine di un Ladro: mappa e guida ai tesori
Uncharterd 4 Fine di un Ladro: guida a tutti i tesori
Nuovo giorno, nuova guida dedicata ai lettori di YourLifeUpdated.
In particolare oggi parleremo di Uncharted 4 Fine di un Ladro, il nuovo gioco appena sbarcato su PS4.
Nel dettaglio, oggi vedremo insieme la guida per trovare e raccogliere tutti i tesori. Tramite una guida completa e dettagliata, dunque, andremo a vedere insieme dove sono tutti i tesori di Uncharted 4 Fine di un Ladro.
Senza perdere troppo tempo, vediamo dove trovare e raccogliere i tesori all'interno del gioco Uncharted 4 Fine di un Ladro.
Trucchi Uncharted 4 Fine di un Ladro: le locations dei tesori
Ma dove si trovano tutti questi tesori in Uncharted 4 Fine di un Ladro? Ecco a voi le indicazioni per trovarli e raccoglierli tutti in modo estremamente semplice e veloce. Vi lascio alla guida in cui viene mostrata l'esatta posizione di tutti i tesori in Uncharted 4 Fine di un Ladro.
Anche Uncharted 4 Fine di un Ladro ha la sua dose di tesori. Ecco una guida che vi svelerà tutte le località in cui trovarli.
Nel gioco ci sono ben 109 tesosi nascosti. Ecco dove trovarli tutti. 
Chapter 2 Treasure Location
Panamanian Cat Pendant
Navaja Folding Knife
Chapter 3 Treasure Location
Antique Padlock
Chiriqui Shark Trinket
Antique Pocketwatch
Antique Arcade Token
Chapter 6 Treasure Location
Mughal Water Container
Nephrite Brass Cup
Viking Clock Clasp
Mother of Peral Horn
Persian Bronze Bowl
Brass Barber's Bowl
Syrian Vase
Persian Candlestick
Mughal Dadder
Chapter 8 Treasure Location
Redware and Silver Jug Flask
Bronze Boar
Carved Wood Kashkul
Carved Nut Bottle
Traveling Inkwell with Seal
Carved Ivory Vanitas
Scottish Ha'penny
Slipjoint Clasp Knife
Pewter Singing Bird Box
Tortoise Shell Snuff Box
Persian Tailoring Scissors
Chapter 9 Treasure Location
Lantern Mounted Flintlock
Strange Pendant
Amatory Box
Pewter Box
Memento Mori Watch
Scottish Tipstaff
Chapter 10 Treasure Location
Sawasa Ware Tabacco Box
Eroded Flintlock Pistol
Mughal Ivory Powder Flask
Parchment Scroll
Ancient Fertility Idol
Pocket Celestial Map
English Ale Bottle
Pewter Letter Cylinder
Mughal Box
English Musket Bandolier
Antique Tea Tin
Scottish Two Pence Coin
Scottish Snuff Mull
Brass and Ivory Tankard
Muff Pistol
Chapter 11 Treasure Location
Earthenware Mug
Antique Compass
Nephrite and Jade Bowl
Ivory Handle Dagger
Brass Globe Hand Warmer
Chapter 12 Treasure Location
Combination Lock Tobacco Box
Brass Pocket Sundial
Silver and Wood Tankard
Persian Silver Pen Box
Panamanian Pendant
Persian Leather Notebook Case
Deccani Bronze Spouted Bowl
Mughal Elephant Carving
Ottoman Helmet
Deccani Bronze Vase
Strange Relic
Hamsa Mythical Goose
Pique Tortoise Shell Box
Chapter 13 Treasure Location
Persian Ring
Wood Tankard
Spy Glass
Dress Dirk
Frechen Bearded Bottle
Chapter 14 Treasure Location
Carved Horn Bird Sculpture
Mughal Vase
Ancient Stone Pot
Painted Copper Bottle
Mughal Jade Bottle
Slipjoint Claspknife
Large Bronze Boar
Stout Vase
Mughal Serving Vase
Chapter 15 Treasure Location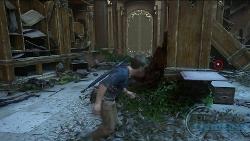 Chapter 16 Treasure Location
Toy Soldier
Toy Seaplane
Pirate Snowglobe
Chapter 17 Treasure Location
Mughal Flared Vase
Mughal Hinged Box
Jade Serving Bowl
Ancient Stone Bowl
Pewter Incense Burner
18th Century Combination Lock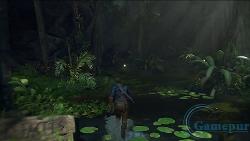 Chapter 18 Treasure Location
Mughal Stout Vase
Small Mughal Dagger
Mughal Candle Holder
Mughal Circular Box
Mughal Headdress
Spanish Brass Chalice
Mughal Painted Elephant
Mughal Dinnerware
Chapter 19 Treasure Location
Ancient Stone Vessel
Mughal Decorative Cudgel
Chapter 20 Treasure Location
Jade Flower Pendant
Stoneware Breaded Jug
Stout Jade Vase
Painted Spouted Vase
Mughal Perfume Bottle
Chapter 21 Treasure Location
Mughal Enamel Bird
Stone Vase
Strange Fruit
Rajasthan Box
Chapter 22 Treasure Location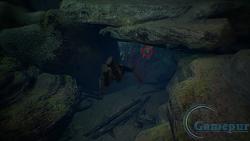 Direi che anche per questa guida è tutto.
Se stavate cercando una guida per trovare tutti i tesori in Uncharted 4 Fine di un Ladro, direi che questa faceva al caso vostro. Se avete altri dubbi o domande su Uncharted 4 Fine di un Ladro lasciate un commento a fine articolo e vi aiuteremo il prima possibile.
Alla prossima guida su Uncharted 4 Fine di un Ladro!